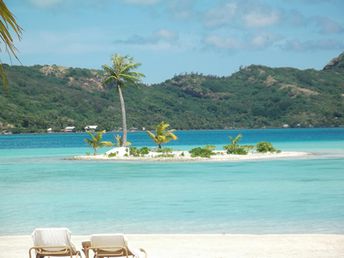 8 Best beaches in Bora Bora
Ultimate guide 2018

Four Seasons
is a hotel with best beaches in
Bora Bora
. The hotel is expensive, but definitely worth the money. We recommend children's beach, located on the shore of a cozy inner lagoon.
/ read more » /
Find hotels in Four Seasons

Hilton
- hotel in
Bora Bora
. Mount Otemanu is not visible from the hotel's
motu
. Moreover water bungalows run along the beach spoiling the landscape. As the advantage we want to notice beautiful tropical garden, located near the beach. We recommend not to settle in a water bungalow. Garden bungalow is best value for money. This way you can save a lot of money and get a nice view.
/ read more » /

InterContinental Thalasso
is an upscale resort on a remote motu in the atoll of
Bora Bora
. The best swimming beach is located in the southern mini-lagoon. There are a lot of palm trees everywhere, but the sand on the public beach is not fine enough. There is no snorkeling to speak of, but it's like that everywhere in Bora Bora lagoon.
/ read more » /

Le Meridien
- hotel in
Bora Bora
with best view of
Mount Otemanu
. Keep in mind that hotel's inner lagoon is not quite comfortable for swimming, though perfect looks from the air.
/ read more » /

Pearl Beach
is a private island in
Bora Bora
atoll. The beach is excellent - with palms, white sand, good entry into the water and good view to Mount Otemanu. You have opportunity to make pleasant walks around
Tevairoa
island.
/ read more » /


Eden Beach
is a low key beach resort with superb location on
Motu Piti Aau
in the
island of Bora Bora
. There are no overwater bungalows with its luxury, but still there is the same good view of Mount Otemanu, palms, white sand and cozy laid back atmosphere. Entry into the water is not very good, as there is some kind of seagrass in the water.
/ read more » /

Sofitel
is an island resort in
Bora Bora
, French Polynesia. To be honest, it has no beach at all. Both the island and entry into the water are rocky, and it is not what we expect from Bora Bora. However, the home snorkling is very good.
/ read more » /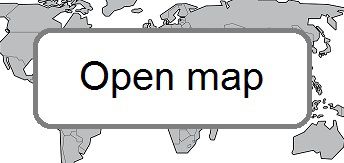 ✍
Feel free to ask any questions
& get free help from our travel community.
Any reviews or ideas are also appreciated: