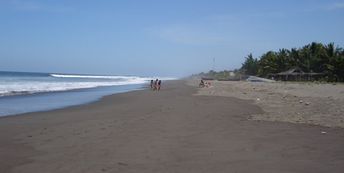 7 Best beaches in El Salvador
Ultimate guide (June 2019)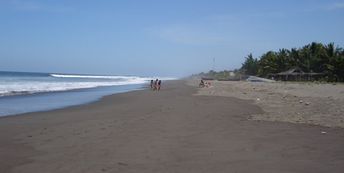 Costa del Sol
is a historically the most popular beach of El Salvador. There are also interesting boat tours around the mangroves.
/ read more » / Playa El Esteron
is a beach in the east of El Salvador. This place is not well known, so there are no crowds. The beach is cozy and comfortable …
/ read more » / Los Cobanos
is a beach in the west of El Salvador. Unlike most beaches in the country, the sand is not dark here, and there's no waves. The…
/ read more » / Playa El Cuco
is a popular beach in the eastern El Salvador. The coast is good for swimming. A little to the west there is also famous surfer…
/ read more » / El Tunco
is a popular surfer beach near San Salvador - the capital of the country. Due to the strong waves, it's not very comfortable fo…
/ read more » / La Libertad
is a small port town - the closest to San Salvador. The beaches are not very good here. Ocean fishing is the main local attacti…
/ read more » / ✍
Feel free to ask any questions
& get free help from our travel community.
Any reviews or ideas are also appreciated: