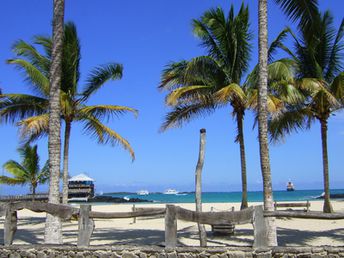 6 Best beaches in Galapagos islands
Ultimate guide (May 2019)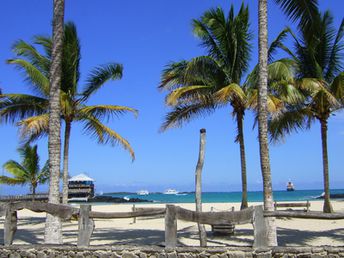 Espanola
- uninhabited island in Galapagos Islands. The best place in the island is Gardner Bay with a beautiful beach great for swimmin…
/ read more » / Bartolome
- small island in the Galapagos islands. Main features are the stunning Mars-like landscape, as well as a pretty beach in the b…
/ read more » / Santa Cruz
- the most inhabited island in Galapagos islands. There is Galapagos National Park (near the main settlement), where you can se…
/ read more » / Genovesa
- small island in Galapagos. Darwin Bay is suitable for ships parking. There is also a relatively good beach here, where sea li…
/ read more » / Fernandina
- island in Galapagos, volcanic formation of which is continued up to this day. The local scenery is pretty harsh, and there ar…
/ read more » / ✍
Feel free to ask any questions
& get free help from our travel community.
Any reviews or ideas are also appreciated:
Comments
[
2015-04-06
]
Definitely you need a package tour to see Galapagos islands. But I recommend not to book in advance. There are lots of tourist companies and prices are much cheaper when you purchase tour in a last minute.
[
2015-04-06
]
Do I have to take package tour for Galapagos islands? Or maybe it is possible to travel around islands on my own?