6 Best beaches in Galapagos islands

Isabela
- the largest island in
Galapagos islands
. There is also the best beach - near
Puerto Villamil
village. Though the island is not considered to be the best place to explore Galapagos wildlife, you will easily find such inhabitants as sea lions, penguins, as well as a large variety of birds.
/ read more » /

Espanola
- uninhabited island in
Galapagos Islands
. The best place in the island is
Gardner Bay
with a beautiful beach great for swimming. There's also lots of sea lions here.
/ read more » /

Bartolome
- small island in the
Galapagos islands
. Main features are the stunning Mars-like landscape, as well as a pretty beach in the bay near the
Pinnacle Rock
. There are small sand dunes near the beach.
/ read more » /

Santa Cruz
- the most inhabited island in
Galapagos islands
. There is
Galapagos National Park
(near the main settlement), where you can see the giant tortoises. Also nearby there is a great beach in the
Tortuga Bay
.
/ read more » /

Genovesa
- small island in
Galapagos
.
Darwin Bay
is suitable for ships parking. There is also a relatively good beach here, where sea lions like to relax. But the main value of the island is it's unspoilt wildlife. The trip to the Galapagos Islands must include a visit to this lovely place.
/ read more » /

Fernandina
- island in
Galapagos
, volcanic formation of which is continued up to this day. The local scenery is pretty harsh, and there are no good beaches. However, many consider this place as a must see in Galapagos islands.
/ read more » /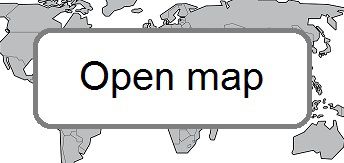 🌴
Feel free to ask any questions
& get free help from our travel community.
Any reviews or ideas are also appreciated:
Comments
[
2015-04-06
]
Definitely you need a package tour to see Galapagos islands. But I recommend not to book in advance. There are lots of tourist companies and prices are much cheaper when you purchase tour in a last minute.
[
2015-04-06
]
Do I have to take package tour for Galapagos islands? Or maybe it is possible to travel around islands on my own?