6 Best beaches in Grand Bahama
Ultimate guide 2018

Taino
is the most popular commercial beach on
Grand Bahama
island. Passengers of cruise ships often choose it, and it makes sense. Of course, there are always a lot of people. But atmosphere is positive, and the beach is really nice and comfortable. There is also relatively cheap bar with snacks and beer.
/ read more » /
Find hotels in Taino

Churchill
is an excellent hotel beach on the
island of Grand Bahama
. There are palms, white sand, smooth entry into the water and a good resort's amenities. Though palms are not quite numerous, it's quite Ok by the standards of Bahamas.
/ read more » /

Xanadu
is a beach of an abandoned resort on
Grand Bahama island
. It is still has palms and tiki huts (very outdated ones). The place looks somewhat depressing, but on the other hand there is usually no a single person. However, just a little to the west, there is usual Bahamas beach with trees, - it's also beautiful and secluded.
/ read more » /

Lucaya
is a popular beach in Freeport,
Grand Bahama
. There are pools and many attractions, but it makes no sense to look for some privacy. In general, this is a good beach for those who heads "to the hotel", but not "to the beach".
/ read more » /

Barbary
is a secluded wild beach near Freeport on
Grand Bahama
Island. In reality, there is not a living soul, while the beach looks outstanding. However, there is a lot of trash ashore, so it makes sense to think about
Gold Rock Beach
, which is very similiar to Barbary, but a little more cozy.
/ read more » /

Gold Rock
is the longest wild beach on the
island of Grand Bahama
. In fact, this is a coastal area of
Lucayan National Park
, so complete seclusion is guaranteed. During the low tide, sandbanks give a great opportunities for a spectacular photo shoot. Unfortunately, the trees scenery is not quite what we expect from the world famous tropical paradise.
/ read more » /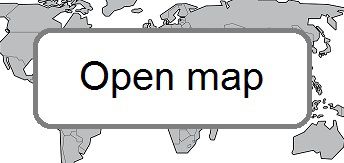 ✍
Feel free to ask any questions
& get free help from our travel community.
Any reviews or ideas are also appreciated: