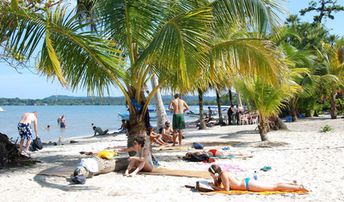 4 Best beaches in Guatemala
Ultimate guide (April 2019)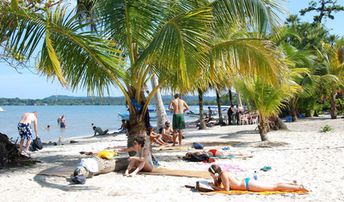 Punta de Palma
- is a beach on the Caribbean coast of Guatemala near Puerto Barrios town. The beach is beautiful with many palms hanging over …
/ read more » / Monterrico
- is the most popular beach in Guatemala, mostly packed by locals at weekends. However, the resort becomes popular among foreig…
/ read more » / Playa Quehueche
- is a decent beach not far from Livingston (Rio Dulce). The beach is quite mediocre, but it's much better than town beach.
/ read more » / ✍
Feel free to ask any questions
& get free help from our travel community.
Any reviews or ideas are also appreciated:
Comments
[
2015-05-25
]
Rainy season in Tikal ends at the middle of October. Most rains fall during the daytime. But everything is not so bad. Also you will have great discounts this time... The best time for Tikal is November.
[
2015-05-25
]
Tikal in September. As I understand this is a rainy season. Is it so bad?