7 Best beaches in Ha'apai islands
Ultimate guide 2018

Uoleva
is an island with the best beaches in the archipelago of
Ha'apai
in Tonga. All of the west shore is a perfect tropical beach, unspoiled by the mass developement. Home reef protects the beach from the waves, and it also gives good opportunities for diving and snorkeling.
/ read more » /
Find hotels in Uoleva

Nukunamo
is an uninhabited islet in
Ha'apai archipelago
of Tonga. In general, this is a perfect tropical getaway for those searching for total seclusion. However, the lack of shops and sun loungers can bring some inconvenience.
/ read more » /

Uiha
is an island in
Ha'apai group
of Tonga. It is known mainly as a place where Tongan royals were buried in the past. Now this is a low key island with good beaches, but without a tourist infrastructure to speak of.
/ read more » /

Foa
is an island in
Ha'apai
group of Tonga. The best beach is located on the northern tip of the island, while the west coast hosts few local villages.
/ read more » /
Lifuka
is the main island of
Ha'apai
archipelago in Tonga. As it often happens, the best beaches can be found on the neighbouring islands. However, it is possible to find a small piece of paradise in Lifuka.
/ read more » /

Uonukuhihifo
is an uninhabited island in the group of
Ha'apai
in Tonga. There is also a smaller
Uonukuhahake island
nearby. Both islands have classic tropical beaches, and it is hard to meet anybody here due to relative remoteness from inhabited islands.
/ read more » /

Tofua
is a volcanic island in
Ha'apai archipelago
of Tonga. The island has no beaches at all, but it has a large inner lake in the crater of a former volcano. The island is uninhabited, so it is recommended to visit it only in a guided tour.
/ read more » /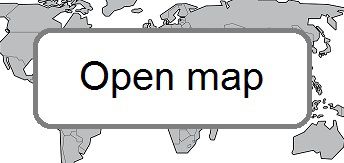 ✍
Feel free to ask any questions
& get free help from our travel community.
Any reviews or ideas are also appreciated: