11 Best beaches in Japan
Ultimate guide 2017

Yurigahama
is a sandbank located a mile to the east of
Yoronjima island
in Japan. It is completely covered by the water during the high tide. However, this place is popular among tourists. Shallow lagoon is good for swimming in the clear water, sand is white, and the coral reef has great snorkeling.
/ read more » /
Find hotels in Yurigahama

Udonosu
is a laid back beach in the west of
Yoron
island, Japan. There is white sand with occasional rocks ashore, as well as good entry into the water. Sometimes there are strong waves, so be careful with children. The beach has no shadow, nor shops with food, but the snorkeling is good enough.
/ read more » /

Kabira Bay
- the best beach in
Ishigaki
island in Japan. There are always lots of boats ready to take you on a scenic tour around bay islands.
/ read more » /


Pricia
is a hotel beach on
Yoron island
in Japan. Entry into the water is convenient, while there is a good snorkeling on the house reef. If you walk a little to the left behind the rocks, there is another beach - a long one and completely secluded.
/ read more » /


Minna-jima
(Minnajima) - beach in tiny island of the same name, located near the western coast of the Big
Okinawa
island. The water is perfectly clear, and the sand is almost white.
/ read more » /

Sukuji
is a beach in the Japanese island of
Ishigaki
. The place is quite nice, but the water becomes shallow at low tide, so you'll need a long walk to the depth.
/ read more » /

Mibaru
- the best beach in the main
Okinawa
island. There are large rocks of fantastic shapes sticking out of the water.
/ read more » /

Emerald
- comfortable beach near
Ocean Expo Park
aquarium in the
Okinawa
island. The beach is divided into three protected lagoons. South Lagoon is gradually transforms into a wild coastal strip with beautiful cliffs.
/ read more » /

Naminoue
- city beach in Naha, close to the airport of
Okinawa
. The beach is near the motorway bridge. However, the coast itself is pretty good.
/ read more » /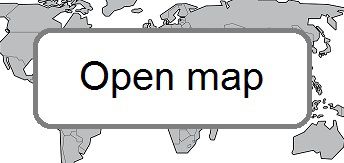 ✍
Feel free to ask any questions
& get free help from our travel community.
Any reviews or ideas are also appreciated:
Comments
[
2015-05-15
]
It is hard to find the village like you need. You may swim in the ocean in Atami town. It has good rail connection with major cities. With Fudziyama problem is that it's hard to see it in summer.
[
2015-05-15
]
How is it better to see Fudziyama and swim in the ocean? Maybe there's some old pretty village near the sea with good view to the Mountain...
[
2015-03-05
]
I don't recommend to visit both Disney parks in one day. Just choose one you love more. Else you will be tired.
[
2015-03-05
]
Tokyo Disneyland and Tokyo DisneySea parks. It it real to visit both of them in a day?