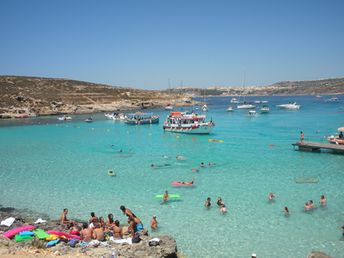 5 Best beaches in Malta
Ultimate guide (April 2019)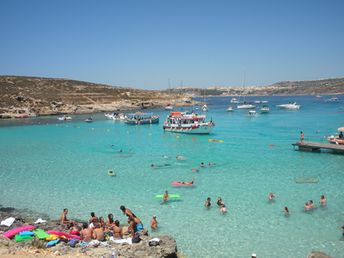 Golden Bay
- the best beach in the Big Maltese island. You may have a good time here. However, this beach isn't worth of visiting Malta.
/ read more » / St. Peter's Pool
- funny beach in the south-east of the main island of Malta. In fact it's not quite a beach, but the rocks forming a kind of na…
/ read more » / Ghajn Tuffieha
- pretty wild beach near the popular Golden Bay beach in the Malta island. There are beautiful hills with great views around th…
/ read more » / Ramla Bay
(Ir-Ramla l-Hamra / Red Sandy Beach) - the best beach in the Maltese island of Gozo. The sand here has some kind of a red color…
/ read more » / ✍
Feel free to ask any questions
& get free help from our travel community.
Any reviews or ideas are also appreciated:
Comments
[
2017-08-19
]
I've seen Captain Morgan Cruises running in January. You may also think about buses.
[
2017-08-19
]
Is there exursion ships running around Malta during the winter time?
[
2015-03-26
]
I don't like September in Malta. There is hot wind from Sahara. Very uncomfortable!
[
2015-03-26
]
Is September good in Malta?