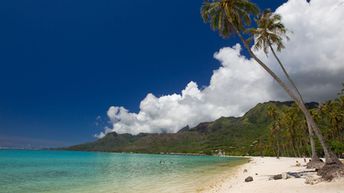 6 Best beaches in Moorea island
Ultimate guide 2018

Temae
is the best public beach on the
island of Moorea
in French Polynesia. The beach is long, with palms and white sand, as well as with toilets and showers. In some places, the water edge is stony, but just a few meters further, there is a sandy bottom again. The snorkeling is good closer to the home reef (200 m from the coastline), which also protects the beach from strong waves.
/ read more » /
Find hotels in Temae

Sofitel
is a resort beach on the island of
Moorea
in French Polynesia. On the shore, there are many trees and some occasional palms. While in the water, there are both areas suitable for swimming, as well as rocky areas with good snorkeling. To the east of Sofitel, there is
Temae
public beach being the best one in Moorea.
/ read more » /

Intercontinental
is a hotel on the island of
Moorea
, French Polynesia. The beaches are pretty good, especially area near the main pool. Unfortunately, the sea bottom is sandy, but not very comfortable due to algae and silt.
/ read more » /

Taahiamanu
is a public beach in the north of
Moorea island
, French Polynesia. There are many trees near the water, as well as some palms. The sand is white, and it is very nice ashore. The bottom is mostly rocky and is more suitable for snorkeling (especially on the reef), than for swimming. The beach has a shower and picnic tables, but there is no toilet room. It is usually crowded on weekends, because of the locals.
/ read more » /

Hilton
is a beach resort on
Moorea island
in French Polynesia. The beach has just a few palms, and disappointing view to the water due to overwater bungalows. Fortunately, just 15 minutes walking along the coast the is an excellent wild beach of
Taahiamanu
.
/ read more » /

Manava
is the most affordable of upscale resorts in
Moorea
island, French Polynesia. Several small beaches are cozy - with palms and white sand. However, the hotel is slightly overdeveloped and overcrowded.
/ read more » /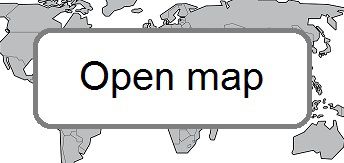 ✍
Feel free to ask any questions
& get free help from our travel community.
Any reviews or ideas are also appreciated: