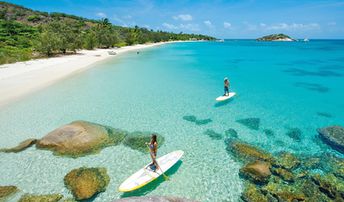 10 Best beaches in Cairns region
Ultimate guide (March 2018)

Lizard Island Resort
is a hotel's beach in the
Lizard Island
of
Great Barrier Reef
in Australia. Although the beach is good, it's not the best one in the island. This part of the island is mainly attractive by its private luxury, - of course, for those who can pay for it.
/ read more » /
Find hotels in Lizard Island Resort

Mission beach
is a little known beach in Australia. In fact it is a real tropical paradise - with palms, sand, without strong waves and almost deserted. At low tide the water goes far away from the coast, but this problem is common for all of the Coral Sea. There are also a lot of interesting
islands
nearby.
/ read more » /

Ellis
is the northernmost patrolled beach of
Cairns
in Australia. A look at the photos is enough to understand that it could not be better. There are only a few cheap hotels, thus giving romantic low key charm to this place located on a suberb tropical beach.
/ read more » /

Palm Cove
is one of the best beaches of Cairns in Australia. You will find a postcard views with palm trees ashore, while there is a swimming net in the water. Remember that you should not swim outside the net, as local open water is full of dangerous creatures.
/ read more » /

Four Mile Beach
is a beach in Port Douglas to the north of Cairns, Australia. There are a lot of trees and palms, while the buildings begin only 50 meters off the coast. This resort area is beautiful in all respects, but you should understand that the sea water is often choppy, and it is safe to swim only inside a net, protecting you from crocodiles. However, this problem is common to most of beaches in Northern Australia.
/ read more » /

Cairns Lagoon
is an artificial beach in the center of
Cairns
in Australia. In fact, this is the only place in town where you can swim, as all natural beaches are located in the northern suburbs of Cairns. As for the sea near the Lagoon, it's just a shallow dirty water.
/ read more » /

Holloways
is a natural beach nearest to
Cairns
. As elsewhere the in northern Australia, local beauty is rather hostile. As for the shore it's beautiful with lush tropical vegetation and sandy beach. But in the water it is possible to meet huge crocodiles and other dangerous creatures. So it is safe only inside the swimming net.
/ read more » /

Kewarra
is a beautiful beach not far from Cairns in Australia. Unfortunately, there is no swimming net, so crocodiles are waiting for you in the ocean. The beach is popular for wedding ceremonies due to the canonical landscapes with palm trees in some areas of the coast.
/ read more » /

Yorkeys Knob
is an unremarkable beach to the north of Cairns in Australia. There is fine sand and swimming net, but the landscape is not so good as at some neighboring beaches.
Yorkeys Knob Boating Club
marina is located in the north end of the settlement.
/ read more » /

Cooktown
is a tropical city in the north of Australia. Local beaches are not very scenic and suffering from strong low tide. In addition the town and its suburbs don't have swimming net, while crocodiles can be met in the sea water.
Elim beach
is the best one. It's located a little to the north from the town.
Finch Bay
is a beach closest to Cooktown.
/ read more » /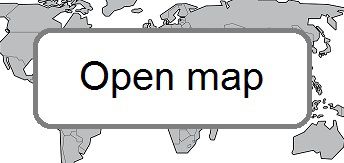 ✍
Feel free to ask any questions
& get free help from our travel community.
Any reviews or ideas are also appreciated: