8 Best beaches in Pattaya
Ultimate guide 2018
Ao Prao
- is one of the best beaches in the island of
Ko Samet
near Pattaya. Palms and trees form a near perfect tropical landscape, and there are usually no many people here.
/ read more » /
Find hotels in Ao Prao

Sai Kaew
- is the most popular beach in
Samet island
. The coast itself is beautiful, but the crowd spoils everything. Last time the beach received clusters of umbrellas completely covering the sun, - ugly "know how" from Pattaya.
/ read more » /

Ao Wai
- is a quiet beautiful beach in the south-east of
Samet
island. It's ideal for a break from the noise of Pattaya.
/ read more » /

Ao Wong Duan
- is a beach in the east of
Koh Samet
island near Pattaya. Almost the entire coast is covered with water during the high tide, but it's even funky.
/ read more » /

Jomtien
- is a southern suburb of Pattaya, and it's the best beach in city. Yes, this is the same scrapyard as the main beach of Pattaya, but a bit nicer and cleaner.
Dongtan Beach
is part of a larger Jomtien Beach, and it is notable for a large gay community.
/ read more » /

Pattaya Bay
- is a central beach in Pattaya. Actually this is the real Pattaya with all of its entertainment. The beach itself is quite good, but there is always a lot of people, and the water is rather dirty.
/ read more » /

Samae
- is a popular beach in the south-east of
Koh Larn
island near Pattaya. Most of the beach is packed with umbrellas, thus looking like usual Pattaya beach.
/ read more » /

Naklua
- is a northern suburb of Pattaya. Unlike Central Pattaya or Jomtien, there is no one big beach. Small beaches and fishing villages follow each other, looking like Pattaya was 30 years ago.
Wong Amat
is one of the best beaches. It is located in the west of Naklua district.
/ read more » /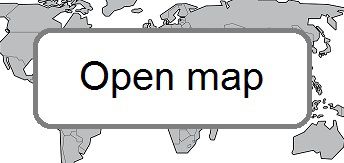 ✍
Feel free to ask any questions
& get free help from our travel community.
Any reviews or ideas are also appreciated:
Comments
[
2017-07-24
]
I recommend Khao Kheow open zoo - half way between Bangkok and Pattaya. Public transportation is not very good there, so it is best to take a taxi.
...And ask taxi to drive you around the animals in the zoo (1500-2000 bahts per journey from BKK or Pattaya incl. entrance fee for the car). It is much better than take a golf car.