6 Best beaches in Playas del Este
Ultimate guide 2018

Santa Maria Del Mar
is the most popular beach to the east of Havana in
Cuba
. In most cases, when someone says
Playas del Este
, he means right this point. The beach is really perfect, and there's also excellent community of locals and tourists.
/ read more » /
Find hotels in Santa Maria Del Mar

Tarara
is a beach in the east end of Havana in
Cuba
. Before the revolution, there was a perfect beach village with an amusement park, but now most of it is in ruins. However, the beach itself is still very good.
/ read more » /

Guanabo
is the most remoted beach in the group of
Playas del Este
to the east of Havana in
Cuba
. The beach is extremely popular among Cubans, but there are no many foreign tourists. There are few supermarkets in the village, as well as the cheapest accomodation options in the Havana riviera.
/ read more » /

Bacuranao
is a beach in
Cuba
nearest to Havana from the east. While nobody consider it seriously, in reality it is a great beach with palm trees and other attributes of a tropical paradise. Due to a good location in an enclosed bay, there are no strong waves.
/ read more » /

Boca Ciega
is one of the "eastern beaches" of Havana in
Cuba
. The beach is known as the favorite place for the LGBT community. The area is quite typical for Havana, and it's notable only due to the old destroyed bridge.
/ read more » /

Playa Jibacoa
is a a series of beaches in the north of
Cuba
located between Havana and Varadero. The beaches are not very good by the standards of Cuba, but diving and snorkeling are great. The area is popular among locals.
/ read more » /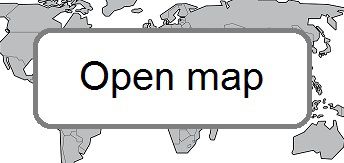 ✍
Feel free to ask any questions
& get free help from our travel community.
Any reviews or ideas are also appreciated: