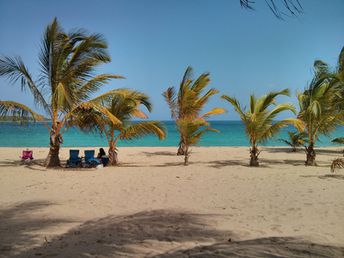 9 Best beaches in Puerto Rico
Ultimate guide (November 2019)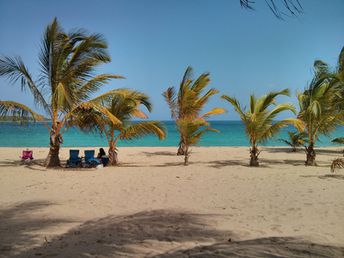 Playa Flamenco
- the largest and most popular beach in Culebra island. The beach is quite nice, but not cozy. In addition, there is always a l…
/ read more » / Media Luna
- good beach in Vieques island in Puerto Rico. The beach is located in a deep bay, so there are no waves here. Also water is sh…
/ read more » / Ocean Park
- the best beach in San Juan city of Puerto Rico island. There are no high-rise buildings here in a contrast to the other areas…
/ read more » / Navio
- beach in Vieques island in Puerto Rico. The beach is open to the ocean, so there is always good waves, - perfect to jump on i…
/ read more » / Playa Escambron
- perfect public beach in San Juan (Puerto Rico) near Old Town. There are many palms on the beach and good entry into the water…
/ read more » / Esperanza
- city beach in Vieques island. Most of the shore is not suitable for swimming. However, if you go a little to the east behind …
/ read more » / Isla Verde
- new popular district in San Juan of the Puerto Rico, located on the shore of cozy bay. The coastal strip and the seabed are o…
/ read more » / Condado
- the most famous beach in the Puerto Rico. Beach development in San Juan historically started in Condado area, so there are lo…
/ read more » / ✍
Feel free to ask any questions
& get free help from our travel community.
Any reviews or ideas are also appreciated:
Comments
[
2015-03-12
]
I recommend cruise to the Eastern Caribbean. There lots of interesting countries, and you don't spend much time in the open sea. Sent Vincent is the only country I didn't like on that cruise.
[
2015-03-12
]
Which countries are better to visit on cruise from Puerto Rico?