7 Best beaches in Tahiti island
Ultimate guide 2018

Teahupoo
is a superb surfer beach in the south of
Tahiti
island, French Polynesia. The wave is good, but very dangerous, thus suitable for experienced surfers only. The uniqueness is in the reef, which partially extinguishes the swell from the west end. It gives the opportunity to make excellent photos being right in the center of it all, but without any danger to the camera man. That's why, there are so many relaxed watchers just chilling out at the edge of abyss.
/ read more » /
Find hotels in Teahupoo

Vai'ava
is the best beach on
Tahiti island
in French Polynesia. It is better known as
KP18
, as the distance from Papeete is 18 km. In a contrast to most other beaches with depressive black sand, the sand at KP18 is quite light. In fact it's rather a mixture of sand with small pebbles, but it is still a very pleasant place. There are also a lot of palms, while entry into the water is very smooth. You can also find showers, toilets and barbecue tables.
/ read more » /

La Plage de Maui
is the only beach with white sand on the island of
Tahiti
. There are also palms hanging over the water. Entry into the water is generally convenient, but there are many black boulders of various sizes. There is a coastal road along the beach, so don't expect any seclusion.
/ read more » /

Pointe Venus
is a beach in the north of
Tahiti island
, famous for Captain James Cook visited it in 1769 to make important astronomical research. As for the beach itself, it is very nice despite the black sand. There are many trees, and you may have a good view from the cape to the lighthouse of the 19th century.
/ read more » /

Taharuu
is a black sand beach on the south coast of
Tahiti island
. The place is beautiful - with many palms and trees. Most of the time, there are strong waves suitable for beginning surfers. As for that rare moments when the water is calm, you can just swim in the ocean that time.
/ read more » /

Toaroto
is a nice beach in the north-west of
Tahiti
island. Unfortunately, the seabed is rocky and completely unsuitable for swimming, while the snorkeling is very good. Near the beach, there is also a public park (
Tapeara'a Pereo'a Mataeinaa park
) with a showers and tables for barbecue.
/ read more » /

Lafayette
is a beach located near Papeete - the main town of
Tahiti
island. As everywhere in Tahiti the sand is black, so the landscape is not so beautiful as on postcards of French Polynesia. However, it is still good to sunbathe and swim here.
/ read more » /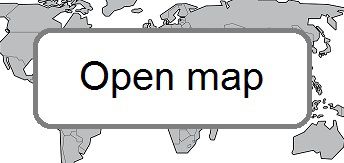 ✍
Feel free to ask any questions
& get free help from our travel community.
Any reviews or ideas are also appreciated: