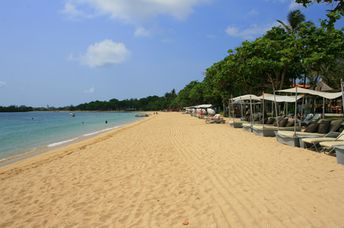 8 Best beaches in Bali
Ultimate guide (November 2019)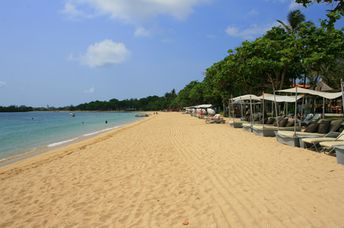 Jimbaran
- beach in Bali with all featured problems of the island's shore. Some parts of the beach are extended shallow. Other fragments…
/ read more » / Sanur
- beach in Bali island in Indonesia. The beach is nice, but nothing more. Sea water becomes shallow at low tide, so it's imposs…
/ read more » / Kuta
- popular beach in Bali, located near the airport. Due to strong waves, we can recommend this beach to surfers only.
/ read more » / Legian
- typical beach in Bali, - strong waves, bad seabed. It may be interesting only for surfers.
/ read more » / Dreamland
- a small beach located to the south of the Bali airport. Sandy beach looks pretty cozy, but it's hard to swim in the sea due t…
/ read more » / Lovina
- black sand beach in Bali. In fact, the sand is not black, but it's rather like dark brown.
/ read more » / ✍
Feel free to ask any questions
& get free help from our travel community.
Any reviews or ideas are also appreciated: