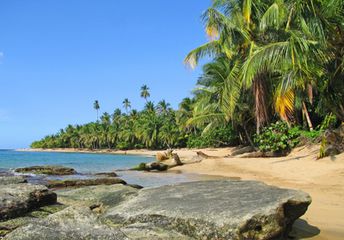 9 Best beaches in Costa Rica
Ultimate guide (March 2018)

Punta Uva
- the best beach in Costa Rica. The most beautiful part of the beach is sometimes called
Playa Arrecife
, and is located just behind the cape to the north-east of the official Punta Uva beach. Ironically, this "secret" part of the coast is not marked as a beach on many maps, so it is easy to miss it. Look for
Arrecife Restaurante
to avoid confusion. By car you should drive on the highway # 256 from
Puerto Viejo
town to the bus stop located just before
Korrigan Lodge
hotel. At the bus stop, turn left onto a secondary road.
/ read more » /
Find hotels in Punta Uva
Playa de Isla Tortuga
- the best and the only beach of
Tortuga
island in the Pacific coast of Costa Rica. This is a purely tourist attraction. Every morning boats come with crowds and every evening go away back. Anyway, it is worth to visit once, as the local landscapes are beautiful.
/ read more » /

Playa Carrillo
- one of the best beaches on the entire Pacific coast of Costa Rica. Palm groves along the beach are great, but dark sand spoils the impression. However, someone may like it.
/ read more » /

Puerto Vargas
- beach in
Cahuita national park
in the Caribbean coast of Costa Rica. Keep in mind that there are two quite different beaches in park. First, you'll get to rather mediocre beach called
Playa Blanca
. Most people stay here and feel happy. However, we recommend not to be lazy and walk to a much more elegant Puerto Vargas beach, located in the south-eastern part of the park. Ask locals for direction.
/ read more » /

Playa Samara
- nice beach in the west of Costa Rica. There are a lot of palm trees, nice dark sand and funny youth. Please also pay attention to the nearby
Playa Carrillo
beach, which is probably even better.
/ read more » /

Playa Conchal
- a rather unusual beach by the standards of Costa Rica in the south of
Brasilito Bay
. There are trees instead of palms, and sand mixed with large shells. Not everyone will like it, but it looks beautiful.
/ read more » /

Playa Esterillos
- the best beach near San Jose - the capital of Costa Rica. The beach is quite mediocre, but if you can't go away far from San Jose, it is quite a decent option.
/ read more » /

Playa Jaco
- popular coastal town in Costa Rica - near the capital of San Jose. There is a good beach (by urban standards) with black sand.
/ read more » /

Playa Tamarindo
- the most popular in Costa Rica surfer beach. There are good waves and a lot of people. If you are not a surfer, it is best to choose a different beach.
/ read more » /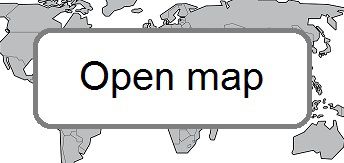 ✍
Feel free to ask any questions
& get free help from our travel community.
Any reviews or ideas are also appreciated:
Comments
[
2017-08-13
]
Major spots for surfing in Costa Rica:
Playa Grande, Tamarindo (but now the water is heavily polluted), Pavones, Palmar Sur.
[
2017-08-13
]
What about surfing in Costa Rica? Spots, conditions, prices, rooms?
[
2015-03-30
]
Playa Hermosa is expensive because of American tourists. But the main problem is a dry season starting from December. Forest fires often happen that time. I highly recommend not to visit Playa Hermosa that time.
[
2015-03-30
]
Hi! I'm going to stay at Playa Hermosa for a long period of time. Any advices?