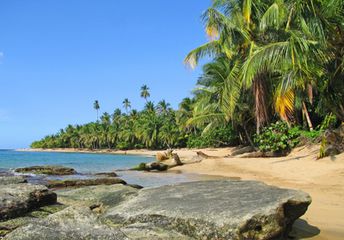 9 Best beaches in Costa Rica
Ultimate guide (October 2019)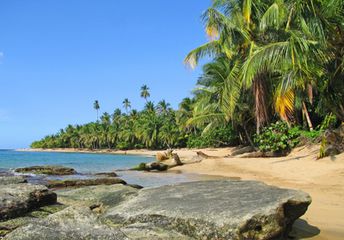 Playa de Isla Tortuga
- the best and the only beach of Tortuga island in the Pacific coast of Costa Rica. This is a purely tourist attraction. Every …
/ read more » / Playa Carrillo
- one of the best beaches on the entire Pacific coast of Costa Rica. Palm groves along the beach are great, but dark sand spoil…
/ read more » / Puerto Vargas
- beach in Cahuita national park in the Caribbean coast of Costa Rica. Keep in mind that there are two quite different beaches …
/ read more » / Playa Samara
- nice beach in the west of Costa Rica. There are a lot of palm trees, nice dark sand and funny youth. Please also pay attentio…
/ read more » / Playa Conchal
- a rather unusual beach by the standards of Costa Rica in the south of Brasilito Bay. There are trees instead of palms, and sa…
/ read more » / Playa Esterillos
- the best beach near San Jose - the capital of Costa Rica. The beach is quite mediocre, but if you can't go away far from San …
/ read more » / Playa Jaco
- popular coastal town in Costa Rica - near the capital of San Jose. There is a good beach (by urban standards) with black sand…
/ read more » / Playa Tamarindo
- the most popular in Costa Rica surfer beach. There are good waves and a lot of people. If you are not a surfer, it is best to…
/ read more » / ✍
Feel free to ask any questions
& get free help from our travel community.
Any reviews or ideas are also appreciated:
Comments
[
2017-08-13
]
Major spots for surfing in Costa Rica:
Playa Grande, Tamarindo (but now the water is heavily polluted), Pavones, Palmar Sur.
[
2017-08-13
]
What about surfing in Costa Rica? Spots, conditions, prices, rooms?
[
2015-03-30
]
Playa Hermosa is expensive because of American tourists. But the main problem is a dry season starting from December. Forest fires often happen that time. I highly recommend not to visit Playa Hermosa that time.
[
2015-03-30
]
Hi! I'm going to stay at Playa Hermosa for a long period of time. Any advices?