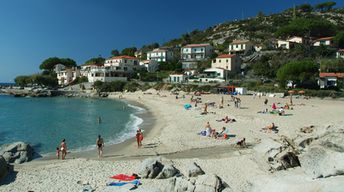 10 Best beaches in Elba island
Ultimate guide (March 2018)

Seccheto
is a small city beach on
Elba island
, Italy. There are no sunbeds, which make popular resorts to look so ugly. But there is white sand and clear shallow water. Coastal buildings don't spoil the landscape, but instead give a unique charm.
/ read more » /
Find hotels in Seccheto

Lacona
is the longest beach on
Elba
island in Italy. It is mostly sandy with comfortable entry into the water. In the west end there is also rocky bottom giving some opportunities for the snorkeling. Unfortunately, there are too many people, but this problem is common for all good beaches in Elba.
/ read more » /

Zuccale
is a beach hidden in the cliffs of the southern
Elba island
, Italy. There are sun loungers, as well as free area. The beach is beautiful with nice sandy entry into the water. It's not overcrowded, but as the beach is small, you should not expect any seclusion.
/ read more » /

Procchio
is one of the best beaches on the north coast of
Elba island
in Italy, - with white sand, easy entry into the water and clear water. There is no shadow from trees, but a lot of sun loungers with parasols. It's not very romantic, but quite typical for Elba. This beach is ideal for families with children.
/ read more » /

Marina di Campo
(Campo nell' Elba) is a long beach surrounded by the trees, - right near the airport of
Elba
in Italy. Sandy shallow water is good for children, while many areas with loungers give a comfort for their parents. However, there are also free stretches of beach, where you can sunbathe on a towel.
/ read more » /

Fetovaia
is the most popular beach on
Elba island
, Italy. Many years ago it was a nice place, but now there are too many sunbeds. However, if you don't confuse with the crowds, it is not so bad here. There is a shallow lagoon with clear calm water, and there are a lot of trees around.
/ read more » /

Naregno
is a popular beach on the east of
Elba island
in Italy. While the surrounding scenery is rather spectacular, the beach itself is below the average even by the standards of Elba. The sand is dark mixed with pebbles, and the water is muddy.
/ read more » /

Cotoncello
is the smallest beach in
Elba
island of Italy. De facto it is just a tiny piece of sand hidden in the rocks. It's not very comfortable, but beautiful anyway. This place can be recommended for those looking for unusual beaches.
/ read more » /

Lido di Capoliveri
is a popular beach on the island of
Elba
in Italy. Crowds of tourists and discos make this place popular among young people, who are looking for a party near the beach. However, families with young children also feel comfortable in a shallow water.
/ read more » /

Cavoli
is an extremely popular beach on the island of
Elba
. But in reality it is just a small stretch of coast wedged between the sea and the road, and very overcrowded. There are relatively wild areas at the edges of the beach, but these are not very nice. However, unlike many Elba beaches, there is a good depth in the sea. There are also many bars and night discos along the beach.
/ read more » /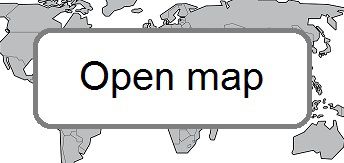 ✍
Feel free to ask any questions
& get free help from our travel community.
Any reviews or ideas are also appreciated: