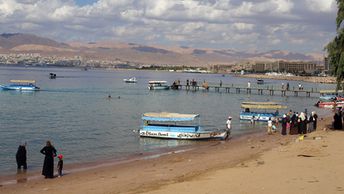 Best beaches in Jordan
Ultimate guide (April 2019)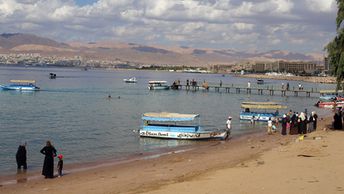 Amman Beach
is the most popular beach on the Dead Sea in Jordan. The landscape is rather boring - like everywhere in the Dead Sea. Standard…
/ read more » / ✍
Feel free to ask any questions
& get free help from our travel community.
Any reviews or ideas are also appreciated:
Comments
[
2017-10-31
]
I highly recommend to everybody
Wadi Rum
national park in Jordan. There are a lot of jeep tours, but in my opinion the best is 2D1N (2 days & 1 night). As for the winter, the best is a full-day tour, because nights are cold there in winter.
[
2017-08-05
]
There's nothing to do two days in Petra. Jordan has a lot of interesting places. For example, Umm Qais. But if you have more than a week for Jordan, than two days for Petra is quite reasonable.
[
2017-08-05
]
One day is quite Ok for the main trek in Petra. But there are a lot of secondary treks. I'm not sure will it be interesting for you.
[
2017-08-05
]
One day in Petra. Is it enough?