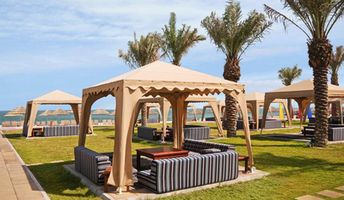 11 Best beaches in Kuwait
Ultimate guide (May 2019)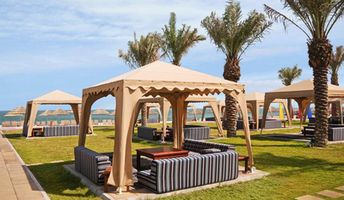 Al Khiran
is a resort with artificial canals, located in the south of Kuwait. In fact, this is the beach capital and the pride of the cou…
/ read more » / Failaka
is an island located near the mainland Kuwait. It is an important tourist area - with an equipped Wanasa Beach, ancient Greek r…
/ read more » / Messilah
is a hotel beach in Kuwait offering refined eastern luxury for an upscale price tag. The resort area is outstanding - with swim…
/ read more » / Marina beach
is a city beach in Kuwait mainly popular among foreign workers. However, this is a very pleasant place, - better than many hote…
/ read more » / Egaila
is a private beach in Kuwait, famous as a seaside spot for picnics and BBQ. While the coastline is sandy with pebbles, the bott…
/ read more » / Fintas
is a public beach in Kuwait, located in a typical urban area. Entry into the water is smooth, but with a lot of stones on the b…
/ read more » / Movenpick
is a hotel's beach in Kuwait with good view to the sea, - not to be confused with another Movenpick resort without any access t…
/ read more » / Anjafa
is a public beach in Kuwait with great children playground and open training gym, which however needs some renovation. The coas…
/ read more » / Movenpick
is a beachfront resort in Kuwait located in industrial area near the road. However, the hotel's gardens are very pleasant, thou…
/ read more » / Mangaf
is a city beach in the southern suburbs of the capital of Kuwait. It has fine sand and good entry into the water. But, in gener…
/ read more » / ✍
Feel free to ask any questions
& get free help from our travel community.
Any reviews or ideas are also appreciated:
Comments
[
2017-09-18
]
Kuwait is not very interesting in comparison with other arab countries. And the hotels are very expensive.
[
2017-09-18
]
Is it something interesting in Kuwait? As far as I know this is not touristic country.