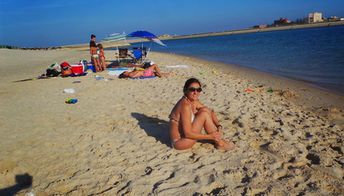 11 Best beaches in Kuwait
Ultimate guide 2018

Al Khiran
is a resort with artificial canals, located in the south of Kuwait. In fact, this is the beach capital and the pride of the country. It has everything: palms, fine sand, swimming pools, barbecue areas and even great supermarket. Unfortunately, the coast is not cozy enough, which is typical for almost all artificial beaches in the world. Of course, there is no good snorkeling as well.
/ read more » /
Find hotels in Al Khiran

Hilton
is a beachfront resort in Kuwait. Unlike most similar hotels in the Persian Gulf, all the amenities are located right on the coast, but not in the garden. So the beach is one of the best in the country.
/ read more » /

Failaka
is an island located near the mainland Kuwait. It is an important tourist area - with an equipped
Wanasa Beach
, ancient Greek ruins, a camel farm and numerous reminders of the Iraqi occupation of 1991 left for the historical purposes.
/ read more » /

Messilah
is a hotel beach in Kuwait offering refined eastern luxury for an upscale price tag. The resort area is outstanding - with swimming pools, bars and SPA. However, the beach itself (Monday, Thursday, Saturday for women only) is rather mediocre.
/ read more » /

Marina beach
is a city beach in Kuwait mainly popular among foreign workers. However, this is a very pleasant place, - better than many hotel's beaches. There are even some palms growing on the sand, that can be rarely met in the Middle East. There is often a lot of garbage, which however quickly removed off the coast by the city's clearning service.
/ read more » /

Egaila
is a private beach in Kuwait, famous as a seaside spot for picnics and BBQ. While the coastline is sandy with pebbles, the bottom is rocky, so entry into the water is very bad. The main attraction is the long pier giving an excellent view of the city.
/ read more » /

Fintas
is a public beach in Kuwait, located in a typical urban area. Entry into the water is smooth, but with a lot of stones on the bottom. There are many trees ashore, as well as a children playground and small gym.
/ read more » /

Movenpick
is a hotel's beach in Kuwait with good view to the sea, - not to be confused with another
Movenpick resort
without any access to the open water. The beach is good by the Kuwait's standards, but there are too many small stones everywhere, that should be removed.
/ read more » /

Anjafa
is a public beach in Kuwait with great children playground and open training gym, which however needs some renovation. The coastline and the bottom are sandy mixed with rocks, but entry into the water is very convenient. In general, it's quite Ok for the city beach.
/ read more » /

Movenpick
is a beachfront resort in Kuwait located in industrial area near the road. However, the hotel's gardens are very pleasant, though not so luxury as one may expect. It has no any kind of ocean beach.
/ read more » /
Mangaf
is a city beach in the southern suburbs of the capital of Kuwait. It has fine sand and good entry into the water. But, in general, this is not a very pleasant place. The beach is located along a busy road, and there is no shadow ashore. In addition, women in bikini will feel extremely uncomfortable, as the local men sill stare at them all the time.
/ read more » /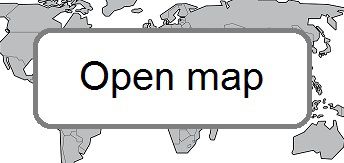 ✍
Feel free to ask any questions
& get free help from our travel community.
Any reviews or ideas are also appreciated:
Comments
[
2017-09-17
]
Kuwait is not very interesting in comparison with other arab countries. And the hotels are very expensive.
[
2017-09-17
]
Is it something interesting in Kuwait? As far as I know this is not touristic country.