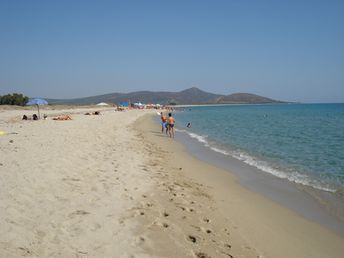 12 Best beaches in Sardinia
Ultimate guide (October 2018)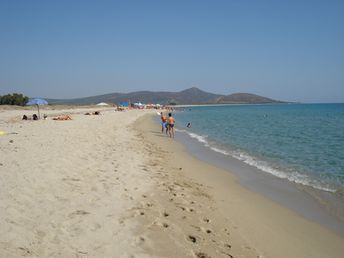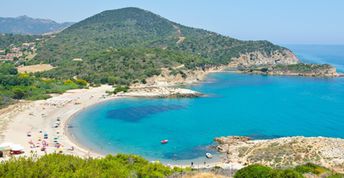 Chia
is a group of beaches in the southernmost point of Sardinia island in Italy. There are shallow lagoons with crystal clear water…
/ read more » /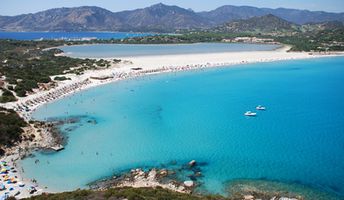 Villasimius
is a popular beach area in the south of Sardinia island in Italy. There are several excellent beaches, but the most famous one …
/ read more » /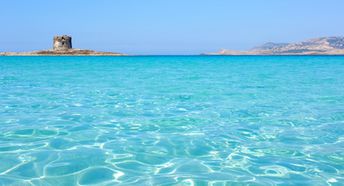 La Pelosa
is a popular beach in the north-west of Sardinia island in Italy. It has notable view of the old tower located on a small rocky…
/ read more » /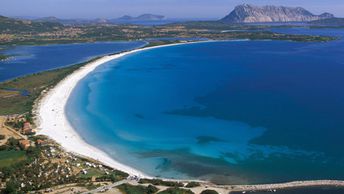 La Cinta
is a beach of San Teodoro village in Sardinia island in Italy. The beach is very long, and most of it is located on a sandspit …
/ read more » /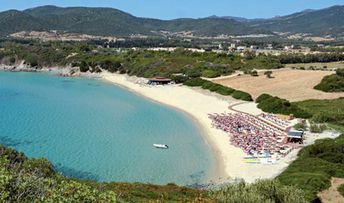 Costa Rei
is a resort area in the south-east of Sardinia island. The south end of coast is called Sant Elmo beach. While guide books prom…
/ read more » /
Geremeas
is a touristic region in the south of Sardinia island in Italy. The beach is rather mediocre, but located close to Cagliari, th…
/ read more » /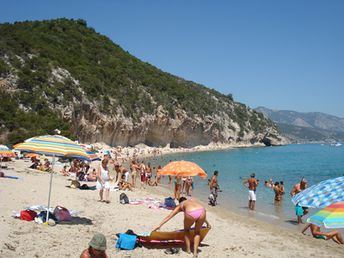 Cala Luna
- perfect beach on the east coast of the island of Sardinia. It's always a lot of people here during high season. There are sev…
/ read more » /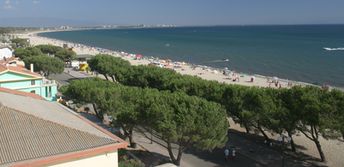 Torre Grande
is a resort village in the west of Sardinia island in Italy. This is the main recreation area of Oristano town, though the beac…
/ read more » /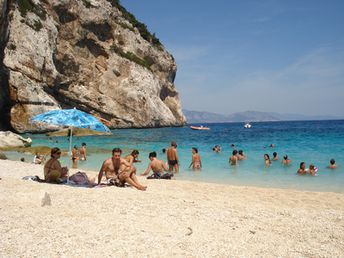 Cala Mariolu
- nice and cozy beach on the east coast of Sardinia island, but in July and August there is always a lot of people here.
/ read more » /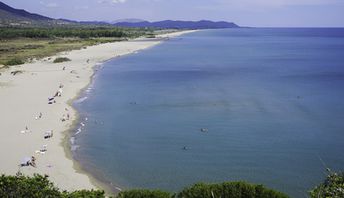 Torre Salinas
is a beach in the southeast of Sardinia island in Italy. The coast is not very scenic, but there are no many people, and there …
/ read more » /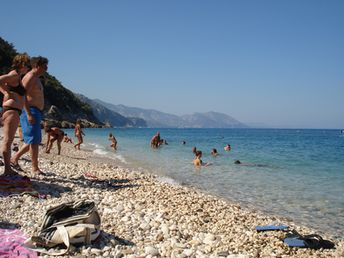 Cala Sisine
- wild beach on the east side of the island of Sardinia. Landscape is quite beautiful, but it's painful to walk on the beach ba…
/ read more » /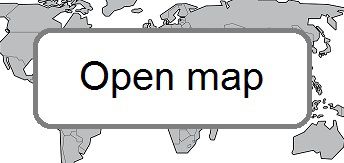 ✍
Feel free to ask any questions
& get free help from our travel community.
Any reviews or ideas are also appreciated: