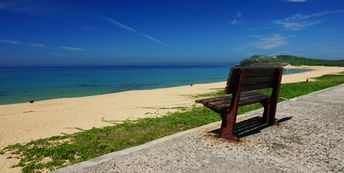 7 Best beaches in Taiwan
Ultimate guide (March 2018)

Shanshui
is a good beach in the south of Penghu island in
Taiwan
- not far from the airport. In winter it is a great surfer's spot, while summer time is fine for sunbathing and swimming. It can be crowded during the weekends, as it's one of the best beaches in Taiwan.
/ read more » /
Find hotels in Shanshui

Jibei
is a small island in the north of Penghu archipelago of
Taiwan
, known for its sandspit. The beach is good, but as it often happens, aerial view is more impressive than it is in the reality. During the high season there are a lot of motorized water activities, that is not very good for a pure relaxation.
/ read more » /

Aimen
is the longest beach on Penghu island,
Taiwan
. It is a popular spot for picnics and all kinds of water activities. But if you walk a little further to the north, you'll get to a secluded beachfront
Lintou Park
. It is also beautiful, but the bottom is not suitable for swimming due to sharp corals.
/ read more » /

Kenting
- the best beach in the south of
Taiwan
. It's almost always quite warm here due to the tropical climate.
/ read more » /

Baishawan
(White Sand Bay) - is a beach in the northern
Taiwan
near Taipei. The beach is nice with light sand and trees, and not so overcrowded as Fulong. During the low tide you'll have to walk a bit to the depths, as the water becomes shallow.
/ read more » /

Jici
is a surfer beach with black sand in the east of
Taiwan
. Usually there are strong waves, but sometimes the water can be calm making it possible to swim safe.
/ read more » /

Fulong
- the best beach in the north of
Taiwan
. Residents of the capital Taipei city love to come here for the weekends.
/ read more » /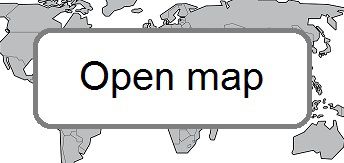 ✍
Feel free to ask any questions
& get free help from our travel community.
Any reviews or ideas are also appreciated:
Comments
[
2015-03-13
]
Taipei 101 tower. Plus Taipei is an interesting city in the whole.
[
2015-03-13
]
What to see in Taibei?