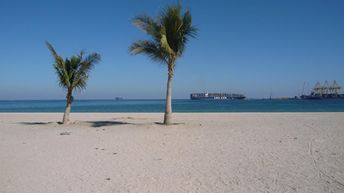 7 Best beaches in UAE
Ultimate guide (June 2019)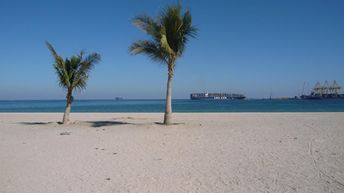 Sharjah
is a seaside resort town on the Persian Gulf - just to the north of Dubai. Unlike neighboring regions, there is no alcohol here…
/ read more » / Ras al-Khaimah
is the easternmost region on the Persian Gulf, UAE. There are no any restrictions for the alcohol - in a contrast with some mor…
/ read more » / Ajman
is a resort area in the northern suburbs of Sharjah / Dubai. The public beach is rather boring, but the hotels' beaches are ver…
/ read more » / Saadiyat
is the best public beach in Abu Dhabi. However, there are no palms, nor trees, - only white sand with clear water. Entrance fee…
/ read more » / Fujairah
is the only large resort town in the UAE located on the Indian Ocean. Unfortunately, most coastal hotels don't have a good beac…
/ read more » / Dubai
- popular megalopolis on the shore of Persian Gulf. The beaches itself are rather good. However, high-rise buildings spoils the…
/ read more » / ✍
Feel free to ask any questions
& get free help from our travel community.
Any reviews or ideas are also appreciated:
Comments
[
2015-05-06
]
I recommend to think about Fujairah, especially if you go in summer. It is more cool there, as it's Indian ocean.
[
2015-05-06
]
Sharjah vs. Ras al-Khaimah. What is better for beaches? These looks quite the same.
[
2015-04-09
]
I don't think that anyone from this website will help you. Maybe locals who lives in that oasis Liwa...
[
2015-04-09
]
What is the most interesting road to Liwa oasis?