7 Best beaches in UAE
Ultimate guide 2018

Khor Fakkan
is a city beach with palms and trees, located near a major ocean port. The coastline is beautiful, and somewhat unique for the Emirates. Unfortunately, due to the port, sea water sometimes has a smell of diesel. There are also Islamic restrictions, - women can not sunbathe in a bikini, and alcohol is strictly prohibited in the region.
/ read more » /
Find hotels in Khor Fakkan

Sharjah
is a seaside resort town on the Persian Gulf - just to the north of Dubai. Unlike neighboring regions, there is no alcohol here. But it is a great place with a lot of museums and with a good beach. It makes sense to stay in a good beachront hotel, as the free stretches of the coast are boring, while commercial beaches are very expensive. Sea water is often dirty, but it is Ok for the city beach.
/ read more » /

Ras al-Khaimah
is the easternmost region on the Persian Gulf, UAE. There are no any restrictions for the alcohol - in a contrast with some more conservative areas of the Emirates. Spectacular mountains can be seen around, but the beach itself is quite mediocre, and it is hard to cross the coastal road. So it is best to choose a true beachfront resort with animation, as the town is not very interesting.
/ read more » /

Ajman
is a resort area in the northern suburbs of Sharjah / Dubai. The public beach is rather boring, but the hotels' beaches are very good in general, with palms and sun loungers - especially in the north end of town.
/ read more » /

Fujairah
is the only large resort town in the UAE located on the Indian Ocean. Unfortunately, most coastal hotels don't have a good beach, while relatively decent beaches are located far from any hotels. After all of this, the town and its surroundings are no very interesting, but still everything is very expensive. Alcohol is sold only in upscale resorts.
/ read more » /

Saadiyat
is the best public beach in Abu Dhabi. However, there are no palms, nor trees, - only white sand with clear water. Entrance fee is US$7 on weekdays or US$14 on weekends per person. But if you want to use sunbed and umbrella, the price will rise to US$14 / US$20 respectively.
/ read more » /

Dubai
- popular megalopolis on the shore of Persian Gulf. The beaches itself are rather good. However, high-rise buildings spoils the view.
/ read more » /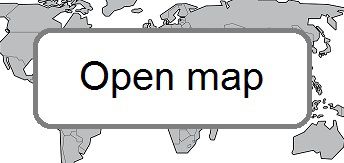 ✍
Feel free to ask any questions
& get free help from our travel community.
Any reviews or ideas are also appreciated:
Comments
[
2015-05-06
]
I recommend to think about Fujairah, especially if you go in summer. It is more cool there, as it's Indian ocean.
[
2015-05-06
]
Sharjah vs. Ras al-Khaimah. What is better for beaches? These looks quite the same.
[
2015-04-09
]
I don't think that anyone from this website will help you. Maybe locals who lives in that oasis Liwa...
[
2015-04-09
]
What is the most interesting road to Liwa oasis?