Chapter 1. Where to go?
All of us saw pictures of beautiful places. Seychelles, Ibiza, Jamaica, Bali... You want all of it, and it's not quite clear where it will be better. In addition, the most interesting places are very expensive :)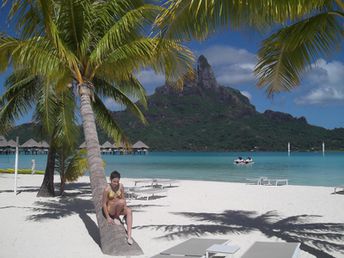 First you have to decide what you want from the trip. Paradise beaches? Beautiful old towns? Authentic nations and cultures? Next you need to specify details. As for me, I need only beaches. Not any beaches, but those with white sand, palm trees and clear water. Cliffs, rocks and any kind of stones are not what I need! Though many people like it.
After you realized what you need, start to google images. For example everybody knows that Bali has great beaches. Let's check this hypothesis. Open google.com and search for:
Bali beach
Next click "Search Images". Look at all these pictures and think. Don't pay attention to photos of hotels, swimming pools, mountains, sunset / sunrise, and so on. Look only at the photos of beaches itself. Surprise, but you'll find, that there are no good beaches in Bali! No one! You may read travel forums to realize that it's true. Yes. Bali island has no good beaches. There are many attractions: mountains, volcanoes, temples, lakes, unique culture, surfing. But as for beaches, everything is boring.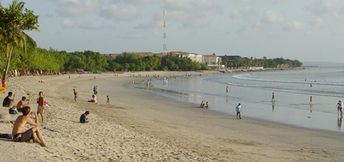 Good work! You've just cut off 100% unsuitable option. No disappointing, no wasting money.
Take the next destination from your wish list. Again, look at the pictures and read forums. You'll spend a day, and you'll understand where you should go, and where should not. Of course this is the whole day of your precious life, but spoiled vacation costs much more.
Don't be confused that all examples in this chapter deals only to a beach holiday. No matter what you are looking for - ancient architecture, active travel, ecotourism, or something else, the general idea is the same - look at the pictures and read forums.
But if you are planning a beach holiday, I recommend to visit my web sites focused on beaches and islands: