8 Best beaches in Angola
Ultimate guide 2018

Restinga
is a resort area to the north of Lobito being a large port town in Angola. This is a peninsula with great beaches and many tourist amenities. It is possible to swim both in the inner lagoon, as well as on the ocean coast. You can always find a cozy spot under the shade of trees, while there are a lot of breakwaters making the water to be relatively calm.
/ read more » /
Find hotels in Restinga

Baia Azul
is a good beach in the suburbs of Benguela, Angola. In fact, this is just a south (and more quiet) of the urban beach of Morena. The west of Baia Azul features spectacular mountains looking like the Grand Canyon. The coast itself is beautiful with a smooth entry into the water and without waves. There are no palms, but a lot of trees giving great shadow.
/ read more » /

Mussulo
is a popular beach near Luanda, Angola. This is a barrier island (in fact a peninsula 30 km long) with diverse and beautiful coast line. The resort area is located in the inner lagoon, so the sea is always warm and without waves. But the water is rather muddy. In addition, there is often a lot of pollution from Luanda. Mussulo is an upscale resort destination, but anyone can spend a time on the beach.
/ read more » /

Sangano
is an excellent beach not far away from Luanda, Angola. It is usually not so crowded in comparison with more popular
Cabo Ledo
located nearby. But it is almost the same, and maybe even better with a lot of trees and scenic views. There are good restaurants, as well as options to spend the night. It is best to visit Sangano on weekdays, as there are much more people during weekends.
/ read more » /

Cabo Ledo
is a wide beach area (30 km) on the Atlantic coast of Angola. The water is clean, but it is hard to swim, as it takes a long time to walk to the depths. But there are no strong waves. However, good surf spots are also available. There are many restaurants, as well as BBQ huts (better to come early in the morning).
/ read more » /

Porto Amboim
is a port town in the middle of Atlantic coast in Angola. Though the city beach is not the best in the country, it is quite suitable for sunbathing and swimming. There are even occasional palms, but of course, this is far from a true tropical paradise. Sometimes the ocean brings some garbage to the beach, but then washes it away.
/ read more » /

Baia Farta
is a fishing village in the southern suburbs of Benguela, Angola. This is not a true resort destination, but rather a place to watch authentic life of the local people. However, the north end of the coast features a cape with a wild sandy beach without any tourists. So it is a great idea to spend here half a day, if you travel by car.
/ read more » /

Morena
is a city beach in Benguela, Angola. There is a promenade with trees, while ocean swimming is very comfortable. However, the entire seaside is outdated and looking somewhat depressing. Sorry, but this place had much better times. As for now, it is worth to prefer a beautiful beach of
Baia Azul
located a little to the south.
/ read more » /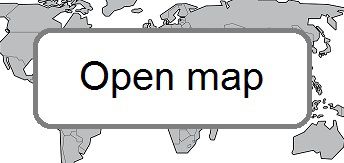 ✍
Feel free to ask any questions
& get free help from our travel community.
Any reviews or ideas are also appreciated: