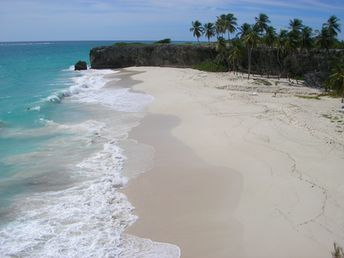 11 Best beaches in Barbados
Ultimate guide 2018

Bottom Bay
is the best beach in
Barbados island
. Canonical view of this place is the proud of the country. It's a lonely place without crowds of tourists. Keep in mind that water temperature here is slightly lower than that on the west coast of the island. In addition there are always strong waves, which are very good to jump.
/ read more » /
Find hotels in Bottom Bay

Carlisle Bay
- superb white sand beach near Bridgetown - the capital of
of Barbados
. Features smooth entry into the water and crowds of passengers from cruise liners. It's funny here all day around. There's no trees on the shore, so hire parasol.
/ read more » /

Sandy Lane
is a popular beach located just to the south of
Holetown
in
Barbados
. The beach is beautiful - with large trees, white sand and convenient entry into the water. Unfortunately, there are too many people, so it's hard to find a secluded spot.
/ read more » /

Bathsheba
is a beach with stunning views of the wild ocean with huge rocks on the east of
Barbados
island. This is Atlantic coast, so there is always strong waves. Thus the beach is more suitable for surfing, but not for swimming.
/ read more » /


St. Lawrence Gap
(St. Lawrence Gap) is almost perfect tropical beach with palm trees (in its west end). In the eastern part there's no trees. It's lots of people everywhere all day around. This place is best value for money on
the island of Barbados
.
/ read more » /


Rockley
(Accra) is a beach near Bridgetown on
Barbados island
. This is not very cozy place, but still it has excellent white sand and even a few palm trees.
/ read more » /

Crane Bay
is the most overrated
Barbados
beach. It is usually referred as a pink sand beach, but it's not true. There's always lots of people here, and big waves.
/ read more » /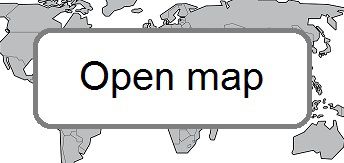 ✍
Feel free to ask any questions
& get free help from our travel community.
Any reviews or ideas are also appreciated:
Comments
[
2017-08-15
]
It is possible to change USD to Barbados dollars, when you arrive to the island. Official rate is 1 Barbados $ = 0.5 USD, and in many cases it is possible to pay in USD.
For example, when I took a taxi from the airport, I've payed 50 USD, and got change in local currency at the official rate. Next day, I've changed more USD in the Bridgetown. I don't remember was it bank or just exchange office, but it was easy to find as the town is small & focused on tourists.
[
2017-08-14
]
When and where should i exchange my USD. Can i do that once im on the island or before we get there?