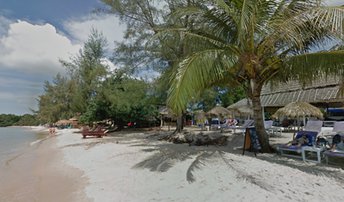 11 Best beaches in Cambodia
Ultimate guide (December 2019)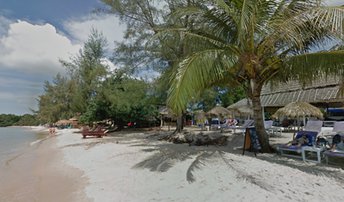 Prek Treng
is a great beach in the northern suburbs of Sihanoukville, Cambodia. This is a beautiful place, and absolutely secluded most of…
/ read more » / Sokha
is a great private beach in Sihanoukville, Cambodia. If you are not a hotel's guest, then just buy something at the bar, and wa…
/ read more » / Victory Beach
is a small beach near the port of Sihanoukville, Cambodia. Most expats believe, that this place is not good enough. There is no…
/ read more » / Ratanak
is a small "secret" beach located to the south of Kaoh Puos bridge in Sihanoukville, Cambodia. It has everything you may need -…
/ read more » / Ochheuteal
is the longest beach in Sihanoukville, Cambodia. The north end of the coast (near the pier) is a typical hell with crowd, sunbe…
/ read more » / Independence beach
is the westernmost of the main city beaches of Sihanoukville, Cambodia. Developers built up the east end of the coast, and dest…
/ read more » / Hawaii Beach
is a beach in Sihanoukville, located next to a huge bridge to Koh Puos island, Cambodia. There are not many trees ashore, but p…
/ read more » / Long Set
- the best beach in Cambodian Koh Rong island, and closest to Sihanoukville town.
/ read more » / Serendipity Beach
is a tiny beach in Sihanoukville. It's located on the very north end of Ou Chheuteal beach - right by the pier. In general, thi…
/ read more » / Sok San
- the longest beach in Koh Rong island in Cambodia. The beach is so deserted that sometimes it is difficult to buy a bottle of …
/ read more » / ✍
Feel free to ask any questions
& get free help from our travel community.
Any reviews or ideas are also appreciated:
Comments
[
2017-08-11
]
It is quite possible to stay in Sihanoukville without a bike. But cheap food is usually ourside center. And after all, it will be boring, it not move everywhere. In Sihanoukville, there's no public transportation.
[
2017-08-11
]
Hi! Everybody says that bike is mandatory in Sihanoukville. Do I really need a bike, it I stay in the center of town?
[
2015-03-04
]
If you want to get from Bangkok to Siem Reap (it just near Angkor Wat temples):
- take a taxi from Bangkok airport to Cambodian borders (from 2500 bahts)
- cross the border (it may take up to 2 hours)
- take a taxi to Siem Reap (from $40)
If you want to get from Kuala Lumpur, there is a cheap flight to Siem Reap by low cost airline Air Asia
[
2015-03-04
]
There are 1 day or 3 days tickets. I recommend 3 days for Angkor.
Best is to hire tuk-tuk in Siem Reap. It costs from $15 per day and can take up to 3 passengers. It will ride you almost anywhere in Angkor Wat.
For the remoted temples you'd better buy a package tour for 25 $ per person. Taxi to remoted temples will cost from $100 per day.
[
2015-03-04
]
I plan to visit Angkor Wat temples near Siem Reap. How many days should I take for it? Is there some tours?