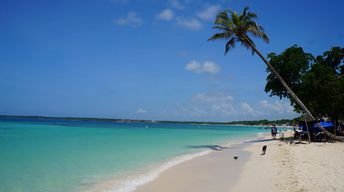 10 Best beaches in Colombia
Ultimate guide 2018

Playa Blanca
is an excellent beach in the Caribbean coast of Colombia (20 km south of Cartagena) with classic tropical landscape - white sand and palm trees over water. A lot of people come here from Cartagena for the daily trip. But the beach is empty before 10am and after 4pm.
/ read more » /
Find hotels in Playa Blanca

Cabo San Juan de Guia
is a beach in
Tayrona National Park
, Colombia. The place is beautiful with different attractions. There is a coast with white sand and palms, as well as additional bonuses like wild jungles and abandoned Indian town. There are a lot of tourists, but this is not a problem. Swimming in the ocean is dangerous in many places due to strong currents.
/ read more » /

Manzanillo
- the best beach in Colombia in the Caribbean island of
Providencia
. At high tide you can jump into the water using a bungee tied to a palm tree. There is also an iconic
Roland Roots Reggae Bar
on the beach.
/ read more » /

Johnny Cay
- beach on a sandbank, just north of the Colombian island of
San Andres
in the Caribbean. The place is beautiful, but there are a lot of people in the high season.
/ read more » /

La Piscina
is a beach in the Tayrona park (Colombia) being the only one suitable for swimming. Due to the home reef, there are no big waves, nor strong currents. The coast is very nice, - though not so spectacular like some other beaches located nearby.
/ read more » /

Spratt Bight
- popular beach in the north of
San Andres
island. It's a city beach with all following disadvantages. However, this place is beautiful.
/ read more » /

Isla Mucura
is an island with the best beaches in the archipelago of
Islas de San Bernardo
, Colombia. You'll get a little piece of a tropical paradise and (that even more important) safety, unavailable in the continental Colombia.
/ read more » /

Palomino
is a surfer beach on the Caribbean coast of Colombia. Most of time there are strong waves, so it is possible to swim just near the coast. And anyway there are often strong currents. But after all you'll get your own 3-miles coast with a lot of tall palm trees. The sand is white with occasional black fractions. Snow peaks of Sierra Nevada Mountains can be seen from the beach.
/ read more » /

San Luis
- beach in the east of
San Andres
island. It's cozy here and not too many people. Many consider this beach to be the best in the island.
/ read more » /

Santa Veronica
is a popular beach to the southwest of Barranquilla in Colombia. This is not the most beautiful resort in the region, but it's Ok for a daytrip with a big company. The sand is light, and there are a lot of cheap cafes under the palm trees.
/ read more » /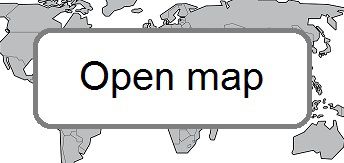 ✍
Feel free to ask any questions
& get free help from our travel community.
Any reviews or ideas are also appreciated:
Comments
[
2015-06-10
]
As for Cartagena everything is very expensive. For example I rent a room in a 2-bedroom apartment for $270 per month. But it's not far from the Old Town.
[
2015-06-10
]
How much may cost room at Colombia coast on a monthly basis? Cartagena or something like that... Now everything seems to be very expensive :)
[
2015-04-03
]
Bogota old town is called La Candelaria. There's also cable road to Monserrate mountain with good view to the city.
[
2015-04-03
]
What to see in Bogota? I have about 10 hours in the airport.