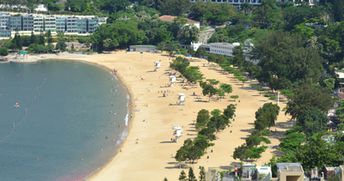 6 Best beaches in Hong Kong
Ultimate guide (March 2018)

Repulse Bay
is the best city beach in Hong Kong. Soft sand and trees give a comfort to sunbathe, and high-rise buildings form a beautiful landscape. Sea water is calm and comply with all sanitary norms.
/ read more » /
Find hotels in Repulse Bay

Cheung Sha
is a chain of long beaches in the south of Lantau Island in Hong Kong. The beaches are surrounded by beautiful mountains, popular among hang gliders enthusiasts. We recommended to swim only in areas protected by the shark nets.
/ read more » /

Shek O
is a nice beach in the southern Hong Kong. Formally, this is a city beach. But it is a true wild nature with beautiful scenery and without highrise buildings. As a consequence, there is always a lot of people, - especially on weekends and when the weather is good.
/ read more » /

Cheung Chau
is a small island in the south-west of Hong Kong. There are few good beaches and authentic atmosphere of the old China.
Kwun Yam Wan
is the best beach of the island, - it's located on the east bay, just behind the helipad.
/ read more » /


Stanley
is a beach in the south of Hong Kong. There is also
St. Stephen's Beach
located nearby, on the opposite side of the peninsula. Stanley district has many attractions, as well as few beautiful hiking trails in the surrounding hills.
/ read more » /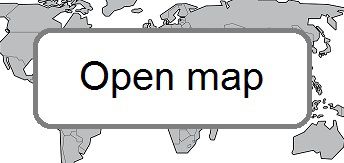 ✍
Feel free to ask any questions
& get free help from our travel community.
Any reviews or ideas are also appreciated:
Comments
[
2015-05-13
]
Big Bus is very expensive. But it has one great advantage: You'll have good view from the roof of the bus. Green route is the most interesting.
[
2015-05-13
]
Big Bus in Hong Kong. Is it worth?
[
2015-04-13
]
I advise Naoh's Ark Park. It's not far from Disney land.
[
2015-03-12
]
Hong Kong Disneyland will be interesting only for small children. It even smaller than Paris Disneyland. There's nothing to do!
[
2015-03-12
]
Disneyland in Hong Kong? Is it worth to visit?
[
2015-03-03
]
You'd better take a taxi.
You have 4,5 hours of a free time.
1. 2 hours to see everything upside
2. Cable road down - 40-50 minutes
3. Road by bus per way may take from 1 to 2 hours
[
2015-03-03
]
We flight to Hong Kong at 9:30 and depart at 16:50. Is it real to get by bus to Big Buddha?