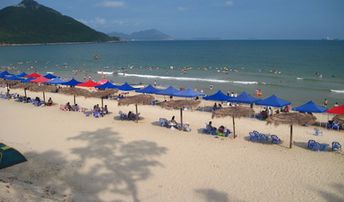 12 Best beaches in South-East cluster
Ultimate guide 2018

Xichong
is one of the best beaches in Shenzhen, China. Entrance fee is much cheaper in comparison with other beaches. If you walk a little along the coast, it is possible to find a quiet place without crowds.
/ read more » /
Find hotels in Xichong

Xiaomeisha
is a beach to the east of Shenzhen in China (50¥ entrance fee). In comparison with the neighboring
Dameisha
beach, it's more beautiful, cleaner and with less people. However there is still crowd in good weather, and you have to pay for everything. There is also
Shenzhen Ocean World
near the beach.
/ read more » /

Dameisha
is a popular beach in the eastern suburbs of Shenzhen in China. The coastline is beautiful with white sand and good amenities. However, during the high season it's overcrowded with tons of trash, so even regular cleanup don't help.
/ read more » /

Repulse Bay
is the best city beach in Hong Kong. Soft sand and trees give a comfort to sunbathe, and high-rise buildings form a beautiful landscape. Sea water is calm and comply with all sanitary norms.
/ read more » /

Zhuhai
is a city in China just near
Macau
. The coastline is clean, while the water is dirty. There are relatively no many holidaymakers.
Xianglu Bay
is the most famous beach in town. For the clear water without crowds you should travel to the islands:
Hebao
,
Dong'ao
and
Wailingding
.
/ read more » /

Cheung Sha
is a chain of long beaches in the south of Lantau Island in Hong Kong. The beaches are surrounded by beautiful mountains, popular among hang gliders enthusiasts. We recommended to swim only in areas protected by the shark nets.
/ read more » /

Cheoc Van
- is a small beach in the south of
Macau
. In general, it's not too bad for a city beach. And there are usually no many people.
/ read more » /

Shek O
is a nice beach in the southern Hong Kong. Formally, this is a city beach. But it is a true wild nature with beautiful scenery and without highrise buildings. As a consequence, there is always a lot of people, - especially on weekends and when the weather is good.
/ read more » /


Cheung Chau
is a small island in the south-west of Hong Kong. There are few good beaches and authentic atmosphere of the old China.
Kwun Yam Wan
is the best beach of the island, - it's located on the east bay, just behind the helipad.
/ read more » /

Hac Sa
- is a long beach with black sand in the south-east of
Macao
. In recent years, great works have been done to save the waterfront, - white sand was added everywhere. As a result, the beach lost its authenticity, but it became much more beautiful.
/ read more » /

Stanley
is a beach in the south of Hong Kong. There is also
St. Stephen's Beach
located nearby, on the opposite side of the peninsula. Stanley district has many attractions, as well as few beautiful hiking trails in the surrounding hills.
/ read more » /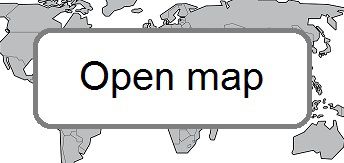 ✍
Feel free to ask any questions
& get free help from our travel community.
Any reviews or ideas are also appreciated: