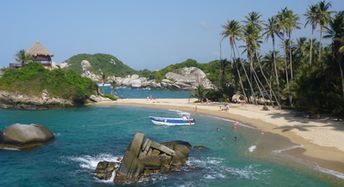 3 Best beaches in Santa Marta
Ultimate guide (March 2018)

Cabo San Juan de Guia
is a beach in
Tayrona National Park
, Colombia. The place is beautiful with different attractions. There is a coast with white sand and palms, as well as additional bonuses like wild jungles and abandoned Indian town. There are a lot of tourists, but this is not a problem. Swimming in the ocean is dangerous in many places due to strong currents.
/ read more » /
Find hotels in Cabo San Juan de Guia

La Piscina
is a beach in the Tayrona park (Colombia) being the only one suitable for swimming. Due to the home reef, there are no big waves, nor strong currents. The coast is very nice, - though not so spectacular like some other beaches located nearby.
/ read more » /

Palomino
is a surfer beach on the Caribbean coast of Colombia. Most of time there are strong waves, so it is possible to swim just near the coast. And anyway there are often strong currents. But after all you'll get your own 3-miles coast with a lot of tall palm trees. The sand is white with occasional black fractions. Snow peaks of Sierra Nevada Mountains can be seen from the beach.
/ read more » /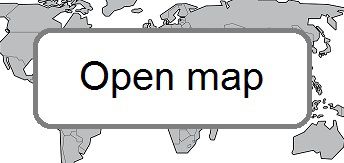 ✍
Feel free to ask any questions
& get free help from our travel community.
Any reviews or ideas are also appreciated: