6 Best beaches in St. Thomas island
Ultimate guide 2018

Lindquist
is a great beach in the northeast of
St. Thomas
island, USVI. It is a very quiet place (in all respects) in comparison with Magens Bay. This is a part of the National Park (entry fee $5), so all kinds of trade are prohibited, while sunbeds/parasols rental is limited. Bring your own food and drinks, since you won't be able to buy it on the beach. Sea water is perfectly clear, but, unfortunately, snorkeling is far from the best. In addition, sometimes there are a lot of algae in the water, but you can always find a place without it.
/ read more » /
Find hotels in Lindquist

Magens Bay
is the most popular beach of
St. Thomas island
in the Caribbean (entry $5 per person). Most of the passengers from cruise liners head here, so there are usually a lot of people during the daytime. However, the coastline is very long, so you can always find a relatively secluded spot. Hurricane Irma broked most of the trees in September 2017. But thanks to the hard work of locals, now the beach again looks beautiful.
/ read more » /

Sapphire Beach
is a popular beach on the Caribbean island of
Saint Thomas
. Most of the coast is taken by hotels, so there are usually a lot of people here. However, this is a great place - beautiful, with many trees and smooth entry into the water. Needless to say that, the beach offers great choice of amenities - sunbeds rental, shower, toilet, as well as paddle boats and diving tours.
/ read more » /

Coki Point
is a small beach on
St. Thomas island
, American Virgin Islands. The locals often claim it as the best beach on the island, but in reality there is nothing special. Yes, everything is nice, but there are always a lot of people during the daytime, as well as disturbing sellers and depressing cafes. Snorkeling is also rather mediocre. But the entrance is free - unlike the more famous beaches of the island.
Coral World Ocean Park
is located just nearby. It's small, but pretty good.
/ read more » /

Lindberg Bay
- perfect beach located just near the airport of
St. Thomas island
. This beach is also known as
Emerald Beach
. Sometimes there is a noise of planes taking off in the day time. However, it happens relatively rare, and does not irritate.
/ read more » /

Brewers Bay
- beach not far from
St. Thomas
airport. The beach has a shower and toilet room. In the southern part of the beach there are lots of trees giving secluded places with the shadow.
/ read more » /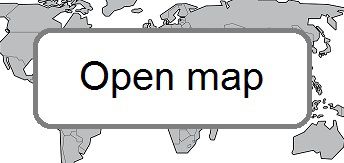 ✍
Feel free to ask any questions
& get free help from our travel community.
Any reviews or ideas are also appreciated: