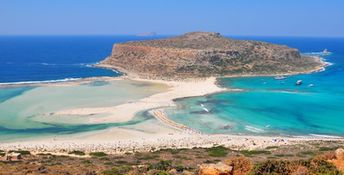 9 Best beaches in Greece
Ultimate guide (November 2019)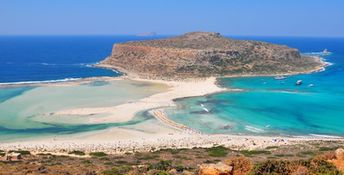 Elafonisi
- popular wild beach in the Crete island. The shallow lagoon is beautiful, but in the summer there are a lot of people here, th…
/ read more » /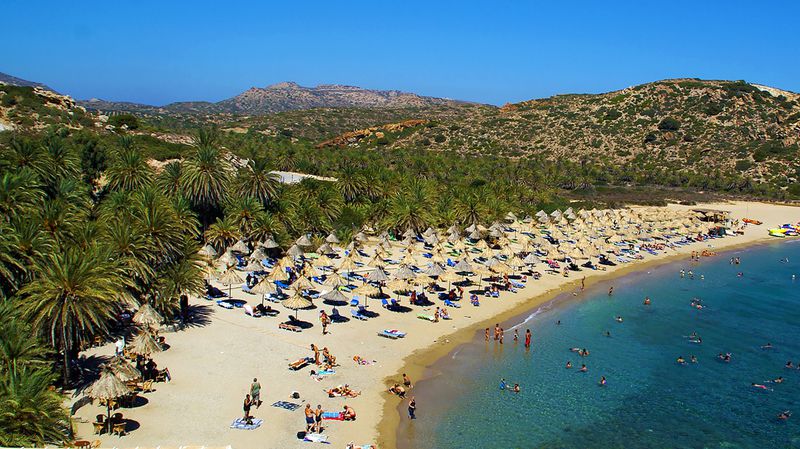 Vai
- palm beach, unique for the whole of Europe, - located in the Crete island. However, the trees are date palms (not the coconut…
/ read more » / Chrissi
(Chrysi) - small island with a nice beach located to the south of Crete island. It is a national park, so it's forbidden to set…
/ read more » / Perissa
is the main beach with black sand in the island of Santorini, Greece. The south end of the coast is called Perivolos, but de fa…
/ read more » / Monolithos
is a beach near the terminal of Santorini airport in Greece. The landscape is quite typical for the east coast of the island - …
/ read more » / Vlychada
is a wild beach in the south of Santorini island in Greece. High unusual cliffs look like other planet, but old pipe near the p…
/ read more » / Kamari
is a popular beach with black sand near Santorini airport, Greece. In general it is a nice place, but extremely overcrowded wit…
/ read more » / Red Beach
is a beach with red pebbles in Santorini island of Greece. It is often praised as the best beach on the island, but in reality …
/ read more » / ✍
Feel free to ask any questions
& get free help from our travel community.
Any reviews or ideas are also appreciated:
Comments
[
2017-12-12
]
Mylopotamos Beach is the best on on the mainland Greece, I've ever seen. Sithonia peninsula has also good beaches, but it's not so cozy.
[
2017-07-24
]
Sithonia peninsula is missing on your site. It has a lot of great beaches, and these are cheap & easy to access.
[
2015-04-16
]
It is 400 km from Athens to Meteora. So I recommend to give at least 2 days for Meteora. Or rent a car directly in the airport, and go straight to Meteora without any tours.
[
2015-04-16
]
Is there daily tours from Athens to Meteora?
[
2015-03-05
]
Choose Toroni or Sarti. Both are very good.
+ Vourvourou
[
2015-03-05
]
Sarti. We always stay there. Wide sand beach with good seabed. No many people on the shore. Many rooms, including just near the beach!
[
2015-03-05
]
Halkigiki, Sithonia. Please, advice place with good sandy beach, not narrow, not far from hotels.