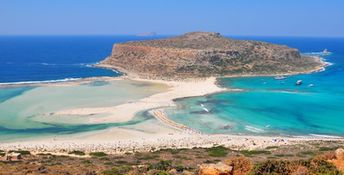 9 Best beaches in Greece
Ultimate guide (March 2018)

Find hotels in Balos

Elafonisi
- popular wild beach in the
Crete
island. The shallow lagoon is beautiful, but in the summer there are a lot of people here, that spoils the experience.
/ read more » /

Vai
- palm beach, unique for the whole of Europe, - located in the
Crete island
. However, the trees are date palms (not the coconut palms), so don't expect the Caribbean scenery.
/ read more » /

Chrissi
(Chrysi) - small island with a nice beach located to the south of
Crete island
. It is a national park, so it's forbidden to settle tents and make fire.
/ read more » /

Perissa
is the main beach with black sand in the island of
Santorini
, Greece. The south end of the coast is called
Perivolos
, but de facto it is one beach stretched for many miles. Black sand is not a pleasure for everybody, but anyway you won't find anything better in Santorini. Keep in mind that in the afternoon the sand becomes very hot, and there are a lot of tourists everywhere.
/ read more » /

Monolithos
is a beach near the terminal of
Santorini
airport in Greece. The landscape is quite typical for the east coast of the island - with black sand mixed with pebbles. But on a contrast with southern beaches, there are no people, - especially if you walk a little to the north. So this is a great spot to kill the time while waiting for departure of your plane.
/ read more » /

Vlychada
is a wild beach in the south of
Santorini island
in Greece. High unusual cliffs look like other planet, but old pipe near the port spoils all magic. The sand is dark, but there's no light sand in Santorini. This beach is considered to be nudist and gay friendly. However, in Europe it's like that everywhere, - after all it's not Saudi Arabia.
/ read more » /

Kamari
is a popular beach with black sand near
Santorini
airport, Greece. In general it is a nice place, but extremely overcrowded with lots of sunbeds. For a more relaxing holiday it is better to choose neighboring
Perissa beach
located just to the south.
/ read more » /

Red Beach
is a beach with red pebbles in
Santorini island
of Greece. It is often praised as the best beach on the island, but in reality it's rather depressing place with crowds of tourists. We may recommend it only to those, who doesn't like sandy beaches. In addition it is dangerous here, as there is a real chance of falling stones from the surrounding cliffs.
/ read more » /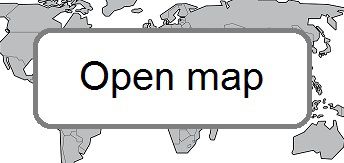 ✍
Feel free to ask any questions
& get free help from our travel community.
Any reviews or ideas are also appreciated:
Comments
[
2017-12-12
]
Mylopotamos Beach is the best on on the mainland Greece, I've ever seen. Sithonia peninsula has also good beaches, but it's not so cozy.
[
2017-07-24
]
Sithonia peninsula is missing on your site. It has a lot of great beaches, and these are cheap & easy to access.
[
2015-04-16
]
It is 400 km from Athens to Meteora. So I recommend to give at least 2 days for Meteora. Or rent a car directly in the airport, and go straight to Meteora without any tours.
[
2015-04-16
]
Is there daily tours from Athens to Meteora?
[
2015-03-05
]
Choose Toroni or Sarti. Both are very good.
+ Vourvourou
[
2015-03-05
]
Sarti. We always stay there. Wide sand beach with good seabed. No many people on the shore. Many rooms, including just near the beach!
[
2015-03-05
]
Halkigiki, Sithonia. Please, advice place with good sandy beach, not narrow, not far from hotels.