8 Best beaches in Peru
Ultimate guide 2018

Las Pocitas
- is an excellent beach to the south of Mancora town in Peru. All palm trees and green grass is the result of hard work of hotels. The ocean itself is cold and with strong waves.
/ read more » /
Find hotels in Las Pocitas

Punta Sal
- is one of the best beaches in Peru with warm and calm waters. Keep in mind that the classical palm trees landscape can be found in a few hotels only.
/ read more » /

Mancora
- is the most popular beach town in Peru. Even in the low season there are a lot of tourists. And it's fully crowded in high season - especially on weekends. Anyway the local beaches are really good, especially by the Peruvian standards.
/ read more » /

Zorritos
- is a nice beach to the south of Tumbes town in Peru. There are no many people in comparison to some other popular beaches of northern Peru. The only thing to do here is a lazy beach holiday.
/ read more » /

Puerto Chicama
- is the iconic surf beach in Peru with the longest wave in the world (up to 4 km). In reality, you are unlikely to ride more than 2 km, but it's still cool.
/ read more » /

Huanchaco
- is a beach near the town of Trujillo in Peru. The beach is quite mediocre and is notable only by traditional boats
Caballito de Tortora
, which are shown on all Huanchaco postcards.
/ read more » /

Los Organos
- is a beach in the north of Peru suitable both for surfing and swimming. This place is not well known, so there is not a lot of people here.
/ read more » /

Cabo Blanco
- is a popular surfer beach in Peru. This place is also remarkable for the fishing village, which in the past was visited by many famous persons (such as Ernest Hemingway) to hunt for the blue marlin.
/ read more » /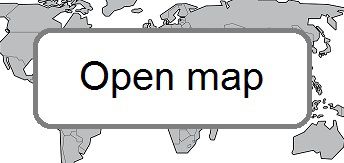 ✍
Feel free to ask any questions
& get free help from our travel community.
Any reviews or ideas are also appreciated: