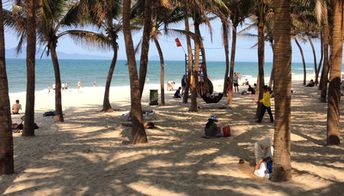 6 Best beaches in Vietnam
Ultimate guide 2018

Hoi An
is a beach resort town to the south of Da Nang, Vietnam. The beaches are probably the best in the country - with a lot of palms, white sand and smooth entry into the water. The north coast (
An Bang
) is more popular - with hotels, bars and sunbeds rental (free if you order something in the bar). On the other hand
Cua Dai
in the south coast is even more beautiful, but suffers from coastal erosion, so sandbags are almost everywhere. The Old Town is the UNESCO World Heritage Site, thus being an excellent addition to the beaches.
/ read more » /
Find hotels in Hoi An

Nha Trang
is a major coastal town being some kind of Miami in Vietnam. Long coastline features a lot of tall palms, while spectacular skyscrapers were built just next to the road, thus making a shadow on the beach in the afternoon. Of course, the city has a bustling night life, as well as in the evening. Unfortunately, too bustling, so it becomes extremely overcrowded everywhere - on the beach, in bars, and even on the streets. It is not clear what all these people do in the daytime, as they appear in the evening only. Anyway, the beach is superb, and, probably, it is even better than iconic Miami Beach. You may also take tours to the neighboring islands, including transportation by the cable road.
/ read more » /

Da Nang
is the largest city in Central Vietnam. There are two major beach areas. The northern bay is not very popular among tourists. While the east coast features great beaches of
Pham Van Dong
,
My Khe
and
Non Nuoc
. It is believed, that Danang has the best beaches in Vietnam. However, the real palm paradise is only near expensive beachfront resorts. So it is best to stay at one of these hotels. Or try to get to its beach, which is often possible for non-guests.
/ read more » /

Mui Ne
is a popular beach resort town in the southeast of Vietnam. The miles long coastline (
Ganh Beach
,
Suoi Nuoc Beach
&
Rang Beach
) is great both for a beach holiday, as well as for kitesurfing. It is almost always choppy in the ocean due to the strong wind, but there are also occasional periods of a calm water being suitable for swimming. Not far from Mui Ne, there are high sand dunes attracting many tourists to the region.
/ read more » /

Bai Sao
- the best beach in
Phu Quoc
island. Tourist infrastructure is relatively undeveloped in the beach area, so the nature is still wild here.
/ read more » /

Long Beach
- the longest and the most popular beach in
Phu Quoc
island. The beach is spoiled by civilization, though there are some good sites near the luxury hotels.
/ read more » /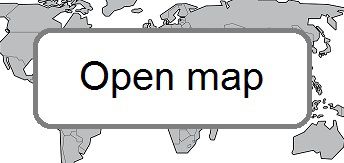 ✍
Feel free to ask any questions
& get free help from our travel community.
Any reviews or ideas are also appreciated:
Comments
[
2017-07-24
]
Yes, Hoi An has good beaches. As for attractions, think about Marble Mountains nearby - Da Nang.
[
2017-07-24
]
Hoi An. What to see except for the Old Town? Is there some beach?
[
2015-05-12
]
It is very hard to make beach business in Vietnam, but it's real. Think about buying ready business.
[
2015-05-12
]
Is it real to make beach business in Vietnam?
[
2015-03-15
]
There is a sport shop on the ground floor of Big C supermarket.
[
2015-03-15
]
Hi to everybody! Where can I buy sport goods?
[
2015-03-12
]
VinPearl is a park with good beach and different attractions. It's located not far from Nyachang.
[
2015-03-12
]
Nyachang beaches are pretty good, but there are always strong waves.
[
2015-03-12
]
What to do in Nyachang? Is there good beaches?