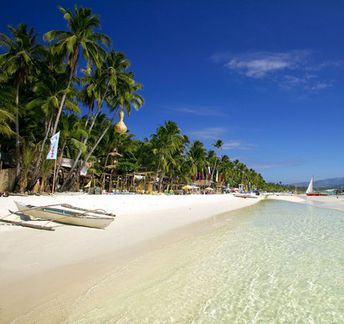 9 Best beaches in Philippines
Ultimate guide 2018

White beach
is the best beach in
Boracay
island in Philippines. In high season, there are a lot of people here, but a beach holiday is excellent anyway. The beach is conventionality divided into three zones - Station 1, Station 2 and Station 3. It absolutely doesn't matter where to live, since you can easily go anywhere during the day time.
/ read more » /
Find hotels in White beach

Dumaluan
is one of the best beaches on the island of
Panglao
, Philippines. In a contrast to the famous Alona Beach, it is more beautiful and not so overcrowded. It is worth to note palms with hammocks - looking superb! The coastline is a private property of expensive resorts, so you'll have to pay the entrance fee of 25 pesos. However, it is possible to get for free if walking from the north (from Libaong beach), but in this case you won't be able to use the amenities. By the way, Libaong is good as well, but it is not cleaned very often, and the view is not so picturesque.
/ read more » /

Alona
is the most popular beach in
Panglao island
, Philippines. This is a beautiful place, but overdeveloped. There are a lot of cafes with music and smells of food. There are also many boats in the water offering snorkeling and diving tours. And after all of that, for unclear reason, locals made a lot of concrete stairs ashore. However, this is still a great place with a positive atmosphere.
/ read more » /


Momo
is a small beach in the north-west of
Panglao
Island, Philippines. While everything is very nice ashore, entry into the water is not comfortable due to the numerous corals. Needless to say, that snorkeling is great. In general, this is an excellent relaxed place - just to escape from the noise of Alona. Unfortunately, there's nothing to do except for a beach holiday. Thus a bad road to Alona and back can be a problem. As a small bonus, you will have the opportunity to visit an abandoned five-star resort and make picturesque photo shots.
/ read more » /

Doljo
is a beach on the extreme west point of
Panglao island
, Philippines. It was a secluded place, but as for now there are quite a lot of hotels and tourists, although it's not so overcrowded like Alona. The beach itself is quite mediocre by the island's standards, but it's not so bad anyway. The key feature of this place is sunset watching. But the swimming is not very good due to the shallow water. However, it is great for the younger children! There are many algae in the sea, as well as on the shore. But it's like that everywhere in Panglao.
/ read more » /

Puka
- pleasant beach in the north of
Boracay
island in Philippines. We recommended it for those who want a little break from the popular
White beach
.
/ read more » /

Bikini
is a relatively secluded beach on the popular
Panglao island
in Philippines. In general, it is hard to enter into the water. So it is considered to be a great snorkeling and diving spot (as it usually happens in case of stony bottom). However, you should understand that snorkeling at some good beaches is also superb, - just walk a little away from the coastline.
/ read more » /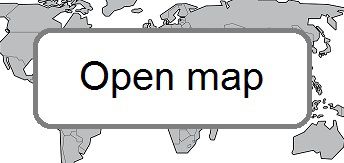 ✍
Feel free to ask any questions
& get free help from our travel community.
Any reviews or ideas are also appreciated:
Comments
[
2015-03-16
]
There are good beaches in Malapascua, as well as diving. I highly recommend.
[
2015-03-16
]
Malapascua island. Are there good beaches?