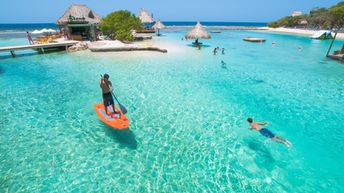 10 Best beaches in Honduras
Ultimate guide (June 2019)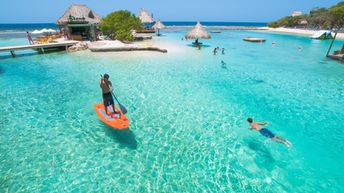 Water Cay
is a beach in the Utila island of Honduras, located on one of the tiny islands to the south-west of the main Utila island. Unli…
/ read more » / West Bay
is the best beach in the Roatan island of Honduras. Shoreline is beautiful, while the home reef has excellent snorkeling. When …
/ read more » / West End
is a popular beach on the island of Roatan in Honduras. There is cozy low key atmosphere unlike the neighboring West Bay beach.…
/ read more » / Camp Bay
is a beach in the north-east of the Roatan island in Honduras. It is the best of the "secret" beaches, unknown for the most of …
/ read more » / Graham's Cay
is an islet with the best beach around the Guanaja island in Honduras. It has a perfect tropical beach, as well as a great choi…
/ read more » / Cayo Chachahuate
is the most popular beach on the Cayos Cochinos islands. It's located on an islet - not far from the two main islands of the ar…
/ read more » / Mahogany Bay
is a beach near the cruise terminal at Roatan island in Honduras. It's overcrowded, when cruise ships are in port. The rest of …
/ read more » / Chepe's
is the best beach on the Big Island of Utila group in Honduras. Not to be confused with a private Bandu beach, located nearby. …
/ read more » / Little Cay
is the most remoted islet in the chain of Utila islands in Honduras. The sea bottom is mainly rocky, more suitable for snorkeli…
/ read more » / ✍
Feel free to ask any questions
& get free help from our travel community.
Any reviews or ideas are also appreciated:
Comments
[
2015-04-23
]
Tikal and Copan are quite different, and both must see. Tikal is huge with superb jungles. Copan is more like a museum. If choose one I'd prefer Tikal.
[
2015-04-23
]
Tikal vs. Copan ruinas? What is the best? I understand that both are a must see. But anyway...