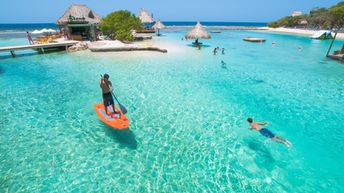 10 Best beaches in Honduras
Ultimate guide (March 2018)

Little French Key
is a paradise islet being very popular among passengers of cruise liners on its stop at
Roatan island
, Honduras. Initially, this is not the best beach. But after all renovations, it turned into an upscale holiday destination for those looking for a good package service. There are all possible types of water activities, and even a small zoo. The snorkeling is excellent on the home reef, while the bar offers tasty meals and drinks.
/ read more » /
Find hotels in Little French Key

Water Cay
is a beach in the
Utila island
of Honduras, located on one of the tiny islands to the south-west of the main Utila island. Unlike most rocky beaches of the Utila there is an excellent sandbank, where people traditionally drink beer sitting in the water. Those beer hangouts are the key feature of the Water Cay being mandatory for all kinds of tourists.
/ read more » /

West Bay
is the best beach in the
Roatan island
of Honduras. Shoreline is beautiful, while the home reef has excellent snorkeling. When cruise ships are in town, the beach becomes overcrowded.
/ read more » /

West End
is a popular beach on the island of
Roatan
in Honduras. There is cozy low key atmosphere unlike the neighboring
West Bay
beach. And it's almost same beautiful, except for the ugly water houses. In the northern part of West End we may note perfect
Half Moon Bay beach
located in an enclosed bay.
/ read more » /

Camp Bay
is a beach in the north-east of the
Roatan
island in Honduras. It is the best of the "secret" beaches, unknown for the most of cruise tourists. There are palms and trees, white soft sand, clear azure water, and a couple of cozy bars.
/ read more » /

Graham's Cay
is an islet with the best beach around the
Guanaja island
in Honduras. It has a perfect tropical beach, as well as a great choice of water activities including diving and parasailing.
/ read more » /

Cayo Chachahuate
is the most popular beach on the
Cayos Cochinos
islands. It's located on an islet - not far from the two main islands of the archipelago. In fact, this is a fishing village with palm trees and white sand. Many tourists come here as a day trip from Roatan or from La Ceiba.
/ read more » /

Mahogany Bay
is a beach near the cruise terminal at
Roatan island
in Honduras. It's overcrowded, when cruise ships are in port. The rest of time nobody needs this beach, because there are more interesting places on the west of the island.
/ read more » /

Chepe's
is the best beach on the Big Island of
Utila
group in Honduras. Not to be confused with a private
Bandu beach
, located nearby. Both beaches are sandy with clear water, trees and occasional palms.
/ read more » /

Little Cay
is the most remoted islet in the chain of
Utila
islands in Honduras. The sea bottom is mainly rocky, more suitable for snorkeling rather than for swimming. Nearby there is also a tiny uninhabited island, connected with Little Cay by a sandspit.
/ read more » /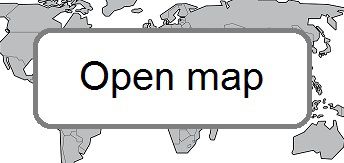 ✍
Feel free to ask any questions
& get free help from our travel community.
Any reviews or ideas are also appreciated:
Comments
[
2015-04-23
]
Tikal and Copan are quite different, and both must see. Tikal is huge with superb jungles. Copan is more like a museum. If choose one I'd prefer Tikal.
[
2015-04-23
]
Tikal vs. Copan ruinas? What is the best? I understand that both are a must see. But anyway...